Courage, Whimsy, and Growth: A Q&A with KREMC Staff Member, Tara Haack
Tara Haack started as the Marketing and Communications Manager for Kosciusko REMC and Kosciusko Connect in May 2022. Already, she's making a difference in the culture and perspective of the cooperative. Learn more about Haack's impact at KREMC in her Q&A.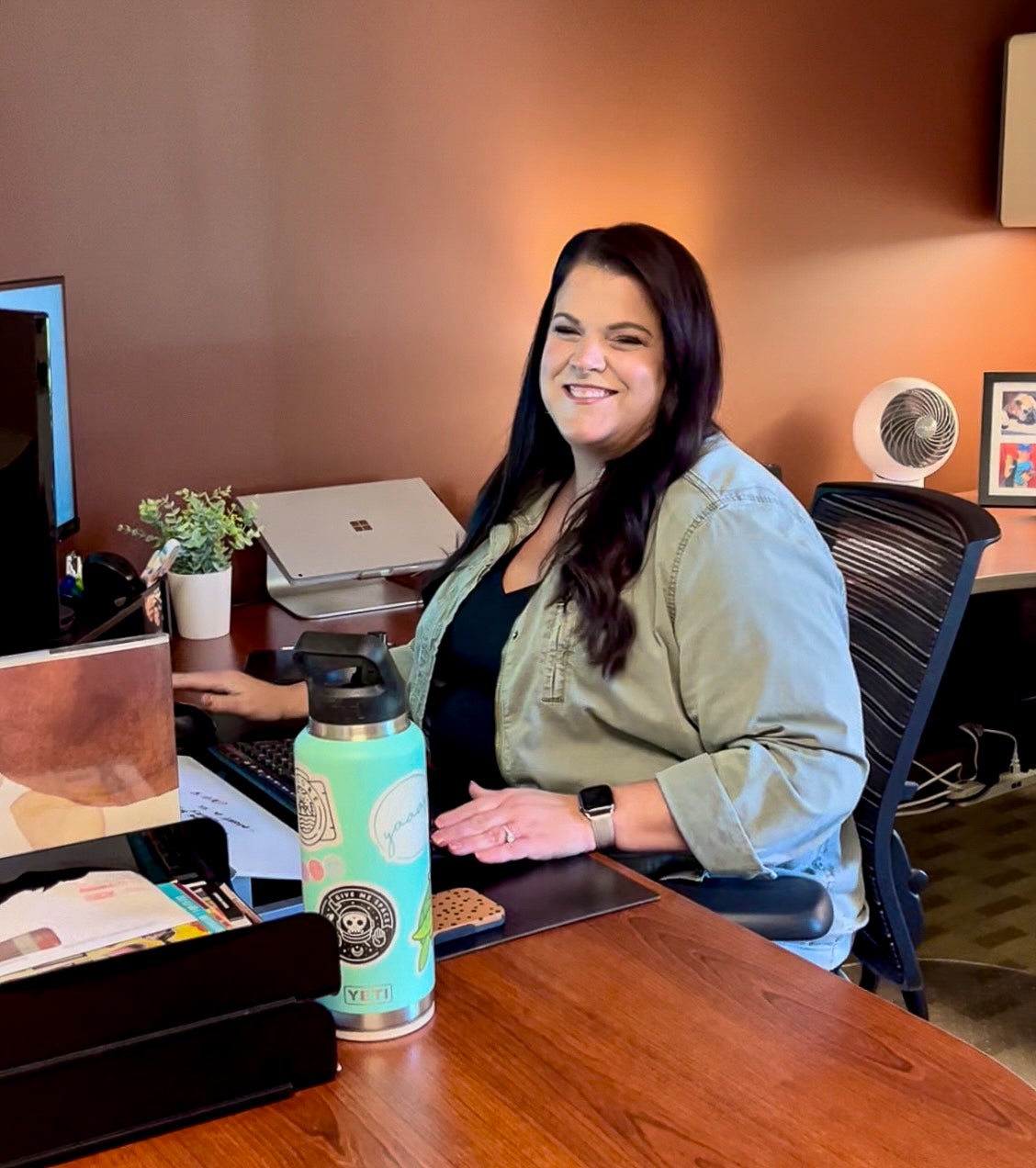 Q: In what ways do you lead the KREMC and Connect team toward success?
TH: I have heard that I shake things up a bit (in a good way). I think that's because I'm not afraid to challenge the "we've always done it that way" mentality. Both industries we serve, electric utility and telecommunications, are constantly evolving. We have to lean into that change in order to best serve our customers and community.
Q: What are the most important decisions you make as a manager?
TH: Our marketing and communications team is small but plentiful when it comes to talent and creative ideas. Because we are more limited on time and resources, I would say the most important decisions I make are around selecting which projects and strategies we should pursue to make the most impact.
Q: What does your unique leadership style contribute to the cooperative?
TH: I strive to balance empathy with data in making business decisions. As a leader, it's critical to evaluate various situations through an empathetic lens to help you deeply understand different perspectives. However, to avoid making purely emotional decisions, you must also consider the value that data and analytics bring.
Q: How has your role here impacted you as a person?
TH: It has made me stronger in so many ways. After spending the majority of my career in the healthcare and medical device industries, I had become very knowledgeable in those areas. It's easy to become comfortable and stay in an environment that may no longer be serving you. The thought of starting over and learning an entirely new industry was intimidating. I took a leap of faith and have not regretted it once. There's so much to gain from having the courage to embrace change.
Q: What do you enjoy most about your role?
TH: I love that the work we do is bettering the lives of our members and customers today and driving economic growth in our community for the future.
Q: How do you encourage creative processes in your department?
TH: I think fun is essential to opening yourself up to creativity. I try to infuse a healthy amount of productive whimsy into our work days.
Q: What stands out to you about the way this office functions on a day-to-day basis?
TH: Having spent most of my career in a large corporation, I find the family-like and community-minded feel of our cooperative a refreshing change of pace.
Q: If you had to summarize your mission as a leader at KREMC in one or two sentences, how would you do so?
TH: It's easy to become weighed down by perception and expectation to the point that you can lose yourself a little when you take on the responsibility of being a leader. My ongoing mission is to be authentic and stay humble. Leadership is more about growing other leaders than growing yourself.
Learn more about working for Kosciusko REMC on our blog and view job postings on our LinkedIn page: @kosciusko-remc.