"No Client Turned Away."
KREMC is Helping Turning Point Provide Counseling for the Community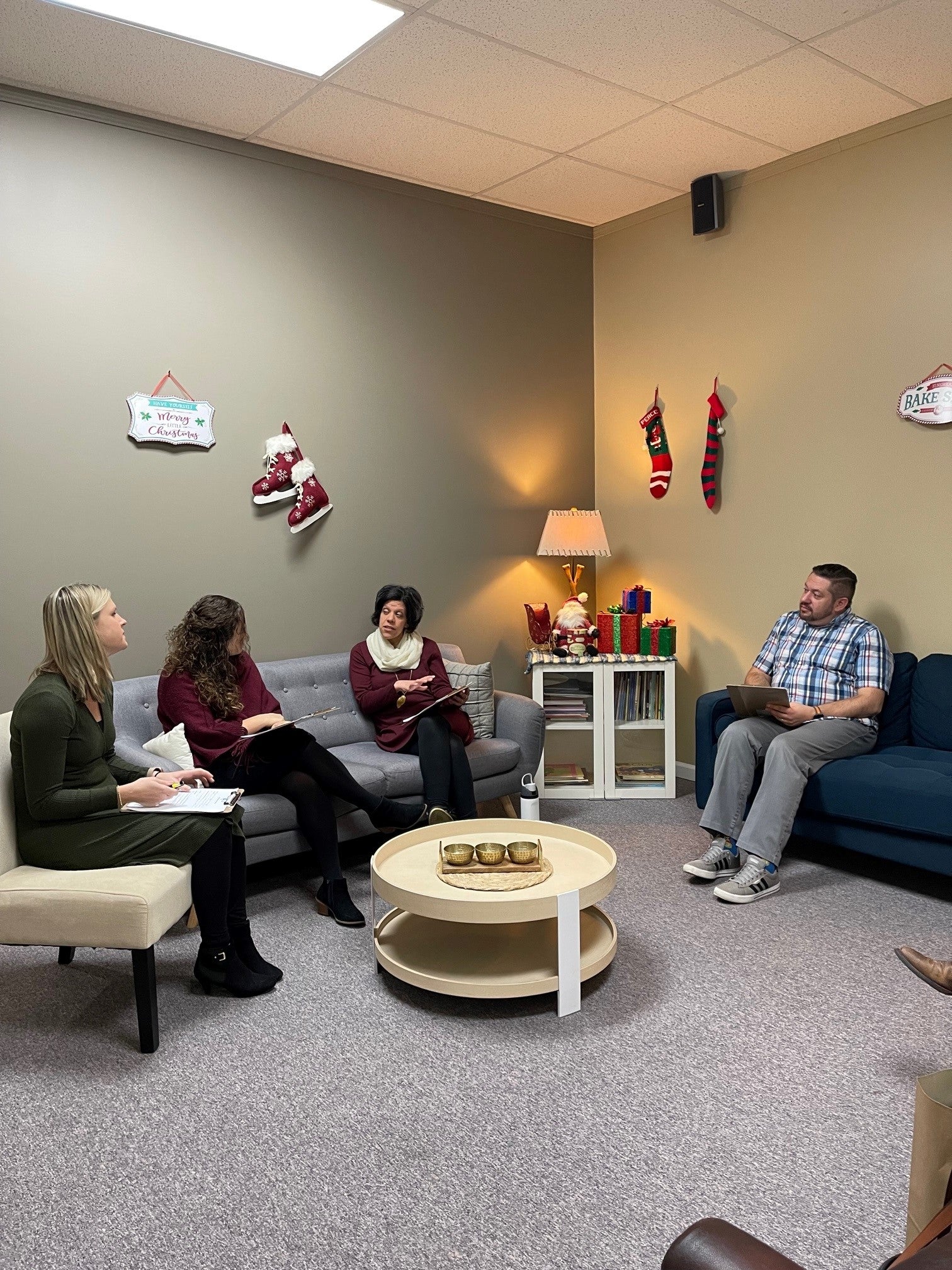 Turning Point is a counseling service determined to reach anyone in need of mental health support, despite financial or location barriers. The vision behind their name is that every client experiences a "turning point" as they recognize the hope that lies ahead for them.
Kosciusko REMC's Operation Round Up supported Turning Point with a 2021-2022 grant, funded by members' rounded-up electric bills. You can learn more about Operation Round Up on our website.
Turning Point's mission is to aid our community through any trial. In this interview with Operations Manager Anne Lawson, discover how this is being made possible.
Turning Point counselors in training, photo provided
KREMC Interviewer: Your Operation Round Up grant is helping support families who need financial aid as they seek counseling for their children. Can you tell me more about this need in the community?
Anne Lawson: Turning Point Inc. was originally established as there was a need for affordable counseling services in our local communities. This need has continued with a steady climb and has been markedly enhanced post-COVID, particularly for our child and adolescent population. Turning Point does not want financial constraints to be a barrier for any child to receive quality behavioral health services. For this purpose, KREMC Operation Round Up was contacted regarding grant funding to help offset costs for those parents with children and adolescents who were struggling financially or who were non-insured or underinsured. 
KREMC Interviewer: How did Operation Round Up specifically help in this mission?
AL: Our goal at Turning Point is to ensure that no client is turned away due to financial hardship. With the help of our Operation Round Up funds, we can offer discounted services, or pro bono services if needed, in an effort to help financially struggling parents ensure their children can receive the help they need. The response from our parents is overwhelming; they are so grateful. Our mission is met with the help of organizations like KREMC Operation Round Up.
KREMC Interviewer: Kosciusko REMC is member-owned and community-driven. Knowing that Operation Round Up reflects our core purpose, how does Turning Point resonate with these values?
AL: Turning Point's mission is to bring health, hope, and healing to our local communities. Our North Webster location is uniquely positioned in a smaller rural community. In this way, we are able to reach those who may be unable to travel to appointments due to time constraints or general inaccessibility to transportation. We also offer clients online teletherapy services in an effort to help bridge gaps in accessibility to services.
Having these funds available allows parents, under financial burdens and possibly with multiple children, to seek out and receive counseling, not only to help their children but to educate themselves on how to work with their child or children in the home. Our therapists believe in supporting the family as a whole.
As the old adage states, "it takes a village to raise a child." The Operation Round Up grant is the living embodiment of that in caring for children in rural population areas and in supporting their mental health through these funds. We are so grateful for the support to help us help others the best way we know how.