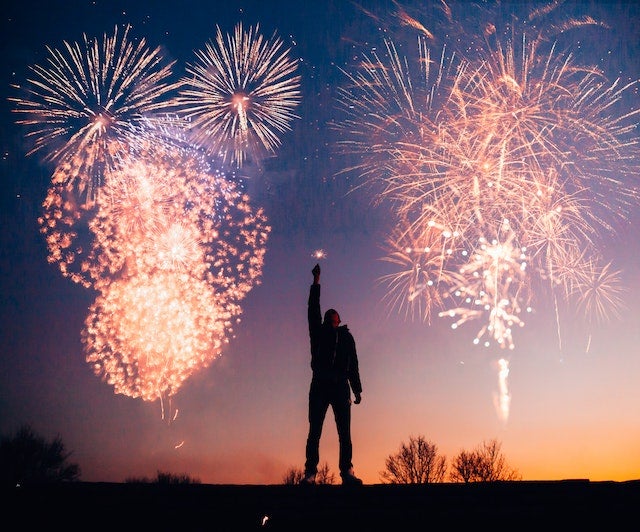 The Fascination of Fireworks:
History, Magic, and Proper Safety Measures
As the 4th of July approaches, Americans eagerly anticipate the dazzling display of fireworks lighting up the night sky, igniting their spirits with patriotic fervor, and bringing them together with family and friends. At Kosicusko REMC, we are excited for the magic and beauty the holiday brings. We embrace the celebration, but we also recognize the need for safety. Fireworks have long been an integral part of Independence Day celebrations, however it's crucial to remember that they can be both mesmerizing and potentially dangerous. Let's delve into the history of fireworks on the 4th, the captivating science behind fireworks, and understand the risks they pose, while equipping ourselves with essential safety tips to ensure a memorable and accident-free celebration.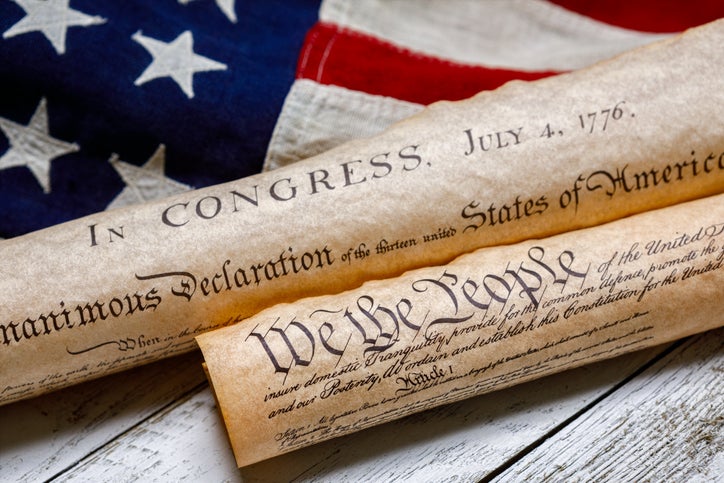 The History of Fireworks in the United States
In the United States, fireworks became intertwined with our country's history during the early days of the American Revolution. On July 4, 1776, the Continental Congress adopted the Declaration of Independence, proclaiming the birth of a new nation. The following year, on July 4, 1777, the first official Independence Day celebration took place in Philadelphia, and fireworks played a central role in the festivities.
Since then, fireworks have become synonymous with the 4th of July, illuminating the night sky in a magnificent display of color, light, and sound. These vibrant explosions serve as a powerful reminder of the determination, courage, and resilience that led to the birth of our great nation.
Year after year, fireworks continue to captivate our senses and kindle our patriotic spirit. They create precious memories to reflect upon. They serve as a unifying force, bringing communities together to celebrate the principles of liberty and freedom that our country holds dear.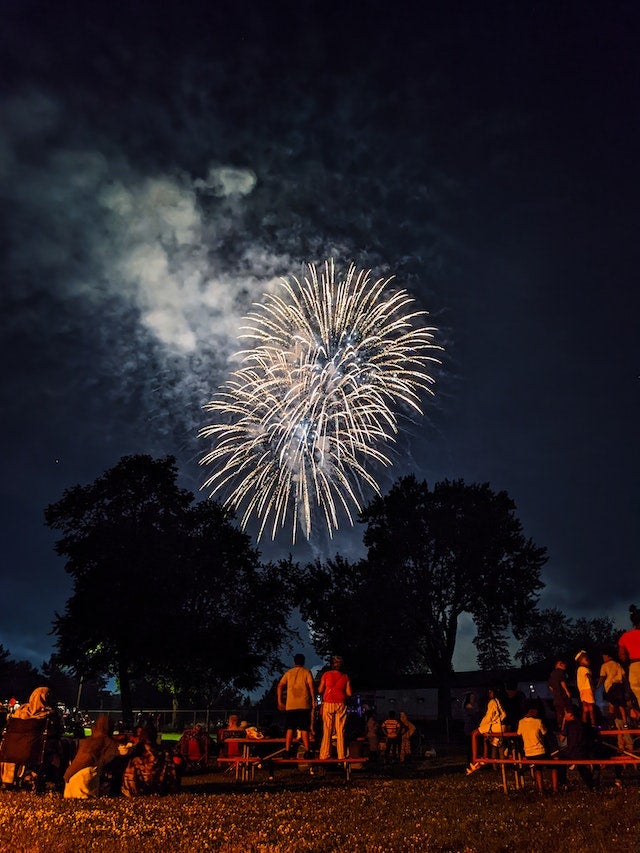 The Science Behind Fireworks
Fireworks are an awe-inspiring combination of chemistry, physics, and artistry. They are composed of several key components, including an outer shell, explosive charges, a fuse, and various chemicals that create the vibrant colors and dazzling effects.
When ignited, fireworks undergo a controlled explosion caused by a combination of oxidizers and fuel. Commonly used oxidizers include nitrates and chlorates, while sulfur and charcoal are prevalent fuel sources. These ingredients, when combined with metal salts, produce the colorful hues we associate with fireworks. Copper salts create blue, strontium salts yield red, and barium compounds produce green.
Fireworks generate intense heat. A simple sparkler burns at a temperature of 1,200 degrees Fahrenheit.  The more impressive aerial fireworks? Those explosions can reach up to 3,632 degrees Fahrenheit. To put that into perspective, it's hotter than molten lava! This extreme heat necessitates careful handling and responsible enjoyment to avoid potential devastating accidents.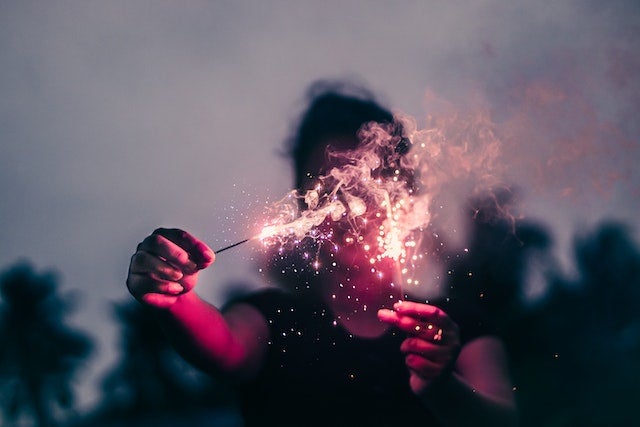 The Importance of Fireworks Safety
While fireworks provide us with spectacular visual experiences, we need to acknowledge the risks they pose. To shed light on the importance of safety, let's review some recent statistics provided by reliable sources.
According to the Consumer Product Safety Commission there is a significant upward trend in fireworks-related injuries. Between 2006 and 2021, injuries with fireworks climbed 25% in the U.S. In 2021, at least nine people died, and an estimated 11,500 were injured in incidents involving fireworks.
Nationwide, more fires are reported on the Fourth of July than on any other day of the year. The National Safety Council says fireworks start an average of 18,500 fires each year.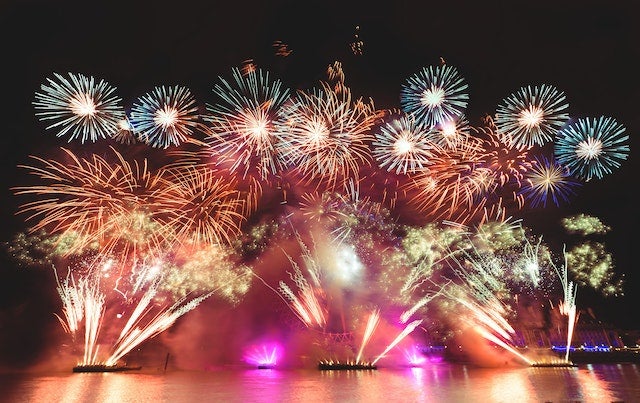 Fireworks Safety Tips
We don't want to put a damper on one of our favorite holidays (this author's personal favorite, in fact.) But a devastating 4th of July fireworks accident could potentially ruin much more than a single day. So, it's vital to arm ourselves with these essential safety tips to ensure a joyful and secure celebration.
Attend Professional Displays: Consider enjoying the expertise of licensed pyrotechnicians at public firework displays. These professionals follow strict safety protocols to guarantee an exciting but safe experience for everyone. There are several options for beautiful, professional fireworks displays here in northern Indiana!
Respect Local Laws: Familiarize yourself with the laws and regulations regarding fireworks. The Indiana State Police provide information on Indiana fireworks law here https://www.in.gov/isp/additional-resources/helpful-information/fireworks-safety/  However, it's also important to know the specific regulations for fireworks in your city and county. Follow the laws to ensure you're not endangering yourself, others, or property.
Adult Supervision: Never allow children to handle or ignite fireworks. Adults should take responsibility for all fireworks activities, closely monitoring children in the vicinity. Even sparklers pose serious risks. Remember, that sparkler you place into a child's hand is burning at a minimum of 1,200 degrees Fahrenheit. We've chosen not to share any specific statistics or stories about tragic fireworks accidents involving children. They are heartbreaking and all too common.
Safe Distance: Maintain a safe distance from ignited fireworks, ensuring you're outside the blast zone. Follow the instructions on the packaging and stay behind barriers or designated areas to avoid injury.
Eye and Ear Protection: Shield your eyes by wearing safety glasses or goggles when handling fireworks. Protect your ears from loud noises by using earplugs or earmuffs.
Soak Used Fireworks: After enjoying the display, soak used fireworks in water overnight before disposing of them. This precaution helps prevent accidental fires and ensures complete extinguishment.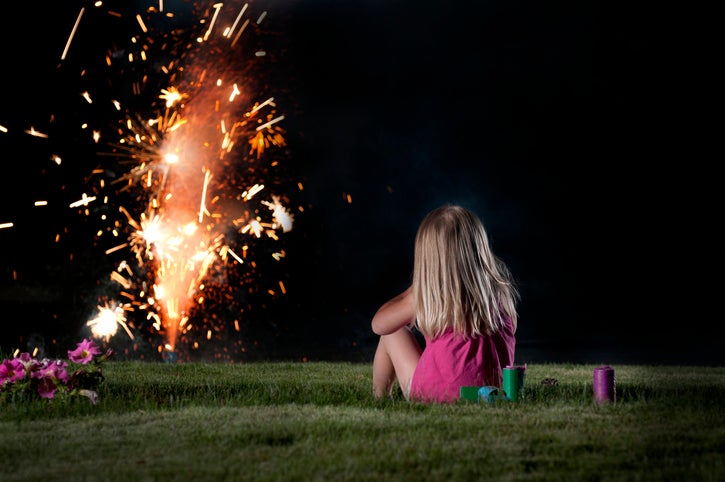 The 4th of July is a time to celebrate our nation's independence with friends, family, and the enchantment of fireworks. By understanding the science behind the fireworks displays and prioritizing safety, we can ensure an unforgettable celebration without unnecessary risks. Remember, fireworks are a breathtaking art form that demands responsible handling and adherence to safety guidelines. Let's make this holiday a time of joyful celebration of our freedom, while also prioritizing the well-being of ourselves and our communities. Kosciusko REMC hopes you have a safe and magical Independence Day!