"You're Helping Your Friends and Neighbors"
KREMC Members Help the American Red Cross Provide Home Fire Relief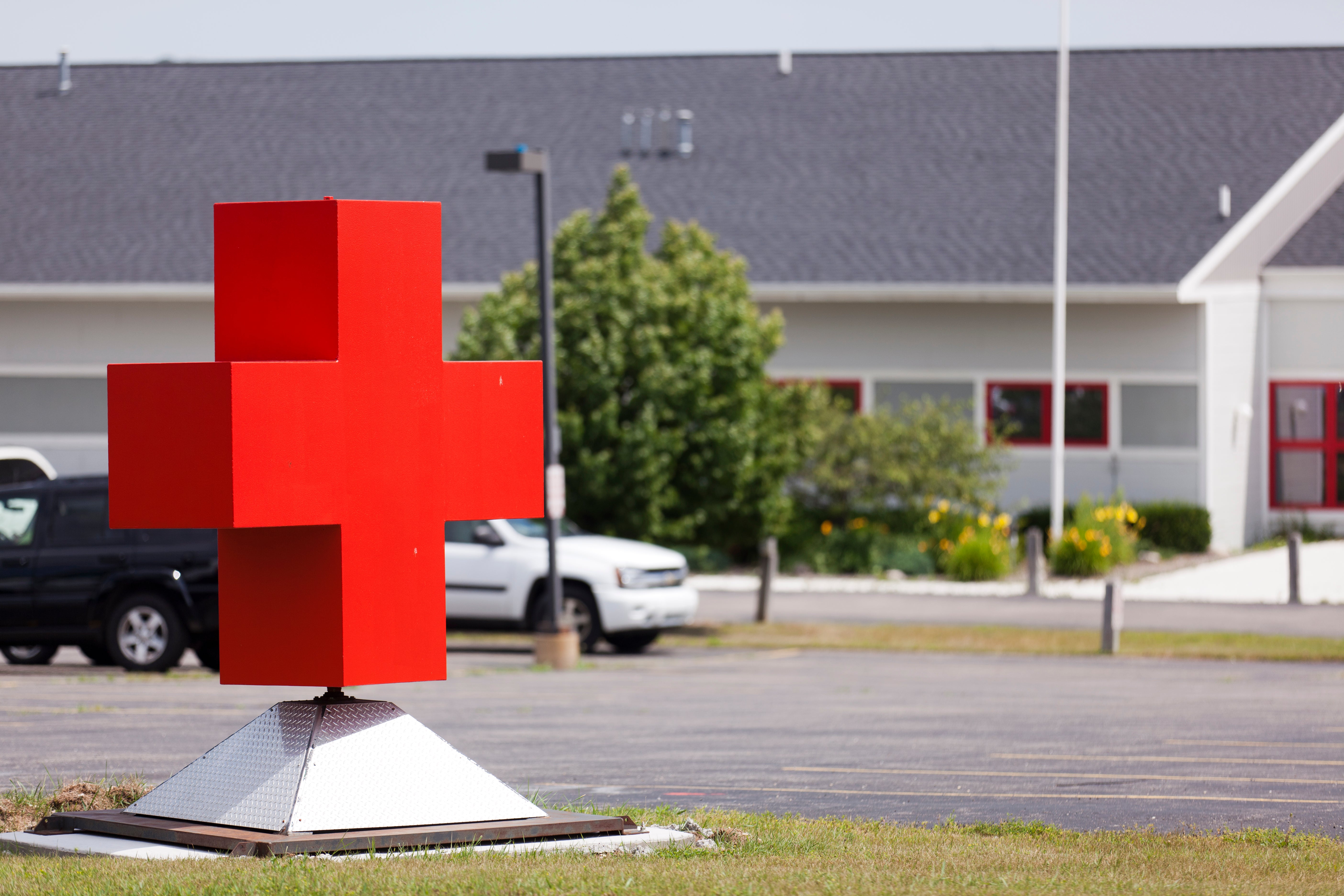 Operation Round Up is the collection of funds that come from KREMC members who round up on their bills. If your electric bill were to come out to $58.43, we would round it up to $59.00 and give the extra $0.57 to Operation Round Up.
Every year, nonprofits and charities in the Kosciusko County area submit grant proposals to the Operation Round Up committee, which then decides on the receiving grantees. In 2021-2022, the collective rounded up funds from KREMC members' electric bills gave $102,363 to 33 different nonprofits.
One of these grantees was the American Red Cross of Northeast Indiana. We talked to Regional Philanthropy Officer Valerie Magana about the grant and how the Red Cross is providing support for Kosciusko County. Enjoy this Q&A and visit our Operation Round Up page to learn more about rounding up.
KREMC Interviewer: Your Operation Round Up grant went to supporting home fire relief in Kosciusko County. Can you elaborate on this need in our community?
Valerie Magana: Many people don't know that whenever there's a home fire, the fire department often calls the Red Cross. We come out there, work with the family, and right then and there, we want to fill their immediate need. That could be lodging, clothing, food, or medications they've just lost. The next day, we have caseworkers that come out and meet with the families, and those caseworkers stay with the families until the families say they no longer need us. They could be working with them a day, a week, a month, three months – it just depends on the situation. Those caseworkers are trained in many different areas, and they also can refer them to additional folks we have in our system.
Fire is very traumatic. It could be the worst time in a family's life. If there are issues that require some mental health guidance, we have volunteers who are fully trained, licensed medical health professionals that can talk with them and help them process some of the emotions and what's going on. We also have health professionals that help if they've lost medications, medical equipment, or anything like that.
Our caseworkers also help with anything from working through insurance issues, helping them find an alternative place to stay, and referring them to other agencies so they can get household items. That's what our program does: it tries to help a family recover quickly and keep them from falling into poverty or homelessness.
KREMC Interviewer: How did the Operation Round Up grant help the Red Cross meet this need?
VM: The grant helped us provide financial assistance. During the time frame of the grant, we had 17 families that we worked with, and we helped 76 individuals recover from home fires with this financial assistance. It can be used for anything related to the fire that they may have lost.
For example, say you left your car keys in the house, and the house burned down. You might need a locksmith to remake your car keys, and the funding can be used for that.
When there's a fire, you just want out. You may not have grabbed your purse, and you may not have any form of identification. Our people are specially trained to help get all those things replaced.
Home fires can hit anyone, anywhere, anytime. But a lot of the folks who have home fires tend to be on the lower end of the economic scale, so this is a huge hit to their financial stability. This is why we exist: to help prevent them from falling into financial insolvency or even homelessness.
We responded to a multi-unit apartment fire in Kosciusko County over the summer, which displaced 18 individuals. Five apartment units suffered heavy smoke damage and required significant cleaning and restoration so that they could live there again. The financial assistance helps with health assistance, disaster assistance, and spiritual care. One family with kids lost all their school supplies. So, we provided funding for them to get re-supplied for school. You don't think of things like that until you need them.
KREMC Interviewer: How does the community respond to the Red Cross's fire relief assistance?
VM: Usually, they're very grateful. It's traumatic to watch everything you own burn and think about what you're going to do and where you're going to sleep and live. All those questions are swirling around in people's heads, and then the Red Cross comes and talks to them. We help them attack the issues one step at a time, whether it's clothing, the first month of rent, or a security deposit. Many people don't realize we do that, and we do it nationwide.
A lot of times, the community doesn't know, so they're surprised. They think of us for blood donations and hurricane relief, but the most common disaster we respond to is home fires. We respond to a disaster about every eight minutes, many of which are home fires.
KREMC Interviewer: What role does Operation Round Up play in your community home fire relief?
VM: We're very grateful to the folks who round up because it makes a huge difference in these people's lives who have suffered a home fire. I hope those who contribute to Operation Round Up know that it's very much appreciated and it's doing good work. You're helping your friends and neighbors.
Learn more about the Northeast Indiana chapter of the American Red Cross or visit our Operation Round Up page.