Presby Preschool is Building a Heritage in our Rural Community
Q/A with Jeff Peck, Director of Presby Preschool and Operation Round Up Grantee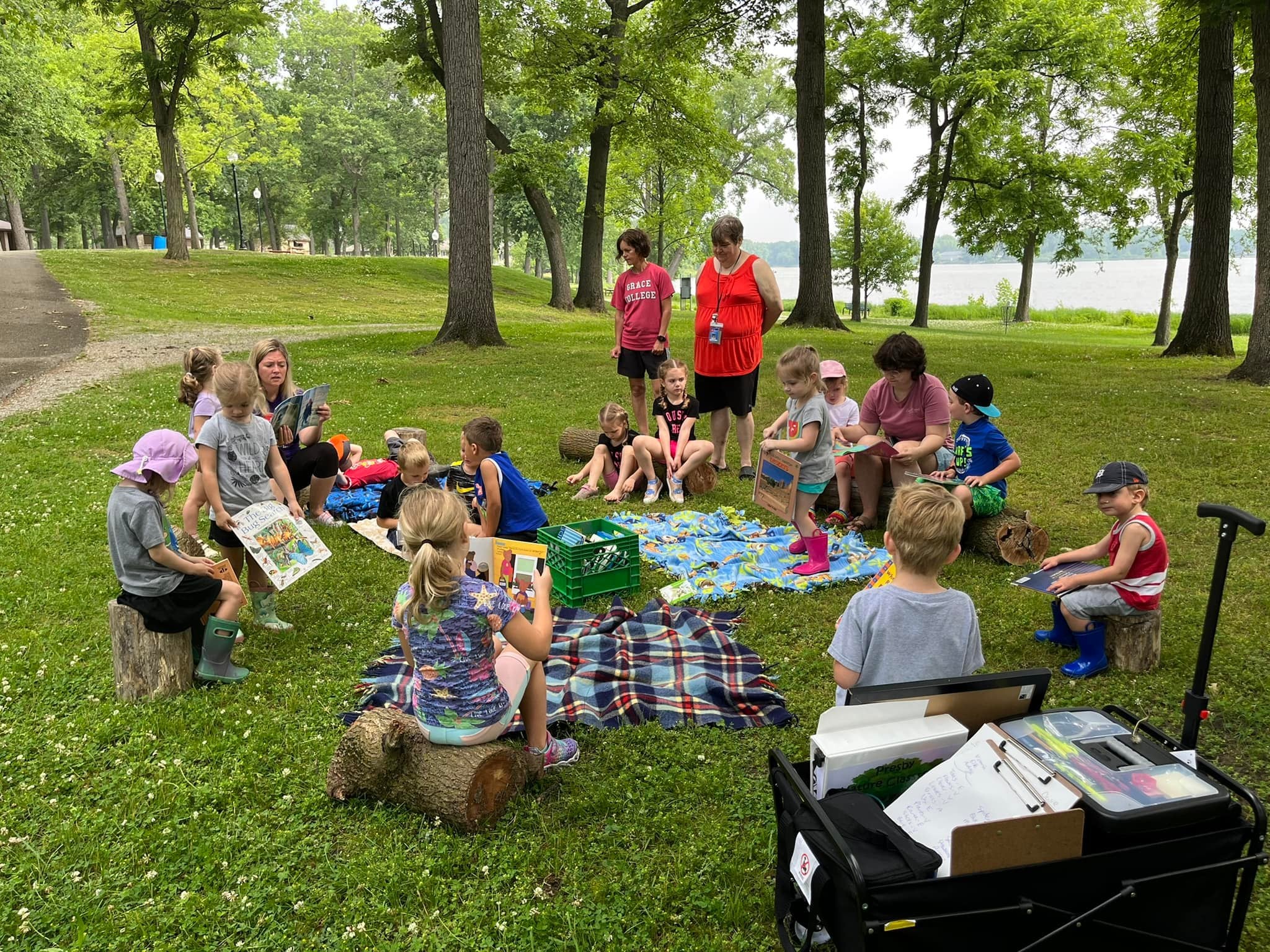 Tucked into downtown Warsaw is a beloved building where a group of excited preschoolers is learning, growing, and playing side by side. They are a part of Presby Preschool, a nonprofit that already has an established legacy in the Kosciusko County community. Presby Preschool is also an Operation Round Up grantee, and KREMC is proud to support them.
Presby's 2021-2022 Operation Round Up grant was dedicated to supporting their summer nature camp for preschoolers. Kid Quest and Presby's Nature Classroom are the creative programs held by Presby's dedicated staff for preschoolers between the ages of 4 and 6. Listen in on this conversation with Presby Preschool's Director Jeff Peck.
KREMC Interviewer: Your Operation Round Up grant supported Presby's summer camp for preschoolers. Can you tell me more about the camp?
Jeff Peck: We have this program we've been doing for years called Kid Quest. It's during the morning from 9:00 to noon, like camp or a regular day of Preschool. Normally, those have been in our building, but we had an idea to do an outdoor classroom. We had the opportunity to go to Lucerne Park, which is on Pike Lake.
The proposal was to have six weeks of camp, each week with a different theme, so we had bugs, mud, birds, and fish. A child could come one, two, or any number of weeks. The goal was to give them some neat opportunities to be outside. We had to rent a pavilion at the park and keep our equipment inside it when it was raining. With all the expenses, we realized we would need some help. That's where KREMC and the Operation Round Up grant seemed like a good fit.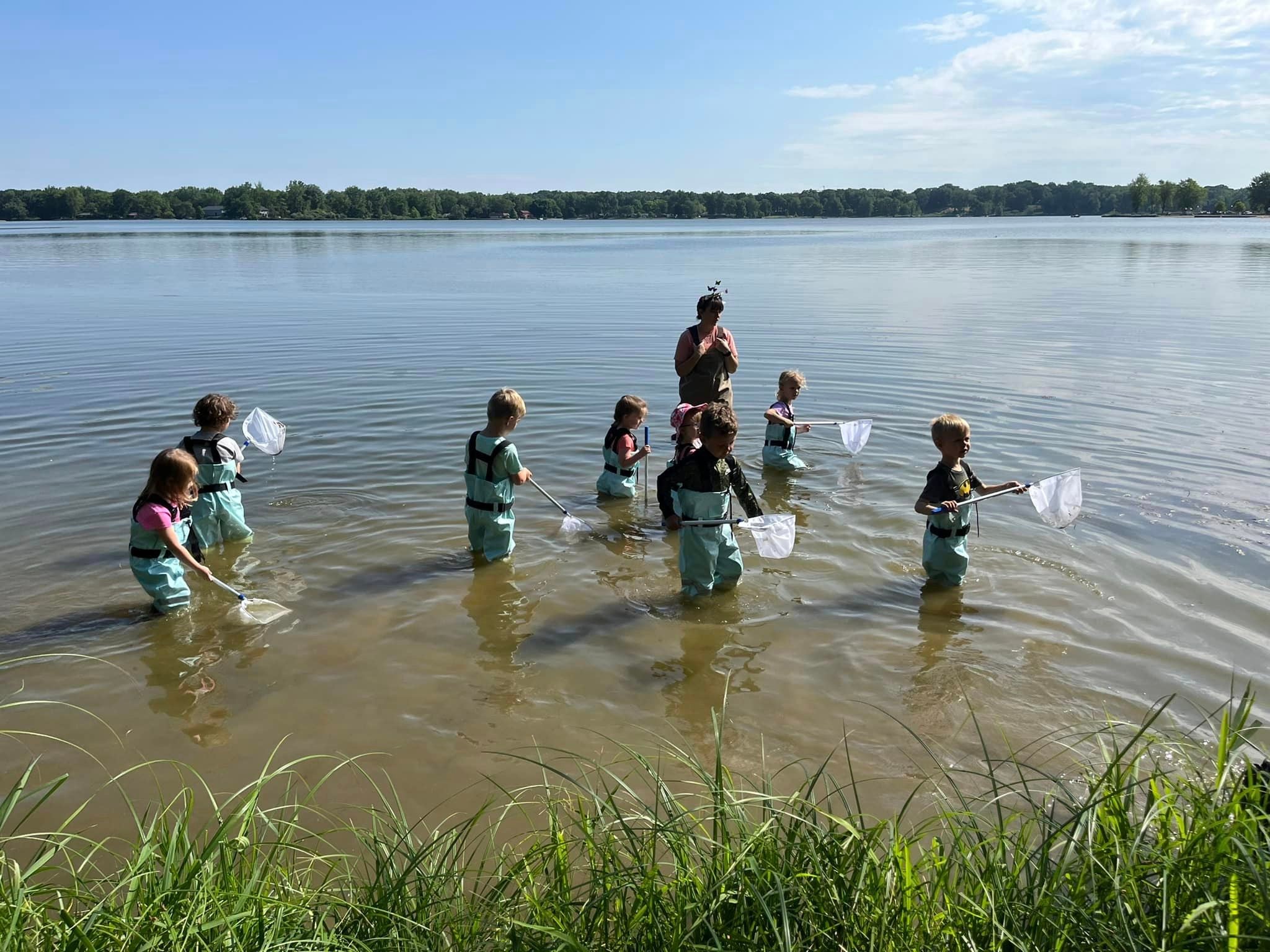 KREMC Interviewer: How did Kid's Quest benefit the preschoolers who attended?
JP: It gave the children a chance to be outside. It was summer, and there was beautiful weather. Too often, the children are inside and don't get the opportunity to play or just run. Sometimes they're not as familiar with being outside, especially in a big park with lots of trees. They might not feel safe.
So many kids were trapped inside during COVID and have been raised in a time where they didn't get to do stuff, so this is a neat opportunity for them to get these experiences in a safe, guided participation. Our goal was to help them become more comfortable being outside but also to take some initiative. We are committed to allowing kids to take risks in a healthy way because it's a crucial time of development for them. The summer program gives them that opportunity.
Our teachers benefited as well. They spent hours prepping, studying, and learning about nature. They've also been able to use those ideas in our classrooms here during the school year.  The grant helped us pay for a lot of that preparation, and that was crucial to the success of this program. We wouldn't have been able to do a lot of the things that we did, especially as well as we did, without KREMC's support. It's been a blessing to our families, and it will be to our community as children gain more confidence and initiative.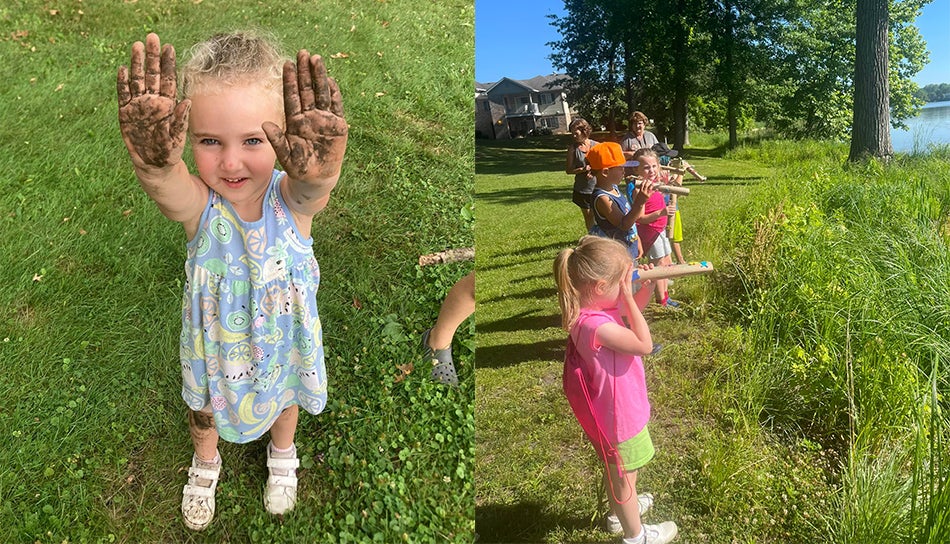 KREMC Interviewer: What was the community's response to Kid Quest?
JP: We had several big surprises. We approached the Lilly Center for Lakes and Streams and told them what we were thinking about doing. We asked them if there was some way they could participate, and they jumped in! They came out every Wednesday with some of their resources and met with us to teach little lessons. They even had a donor that provided hip waders so the kids could go out in the water and look for bugs and fish. They had a great time.
That was a nice partnership we were able to develop, and it led the Lilly Center to sponsor an aquarium in our preschool. A lot of this came from the grants that helped us do the program in the first place.
We posted pictures on Facebook, and there was amazing support from families as they saw their children enjoying taking risks. There was one little girl who was very hesitant. She stuck close to the teachers, wouldn't go up to the big slide, and wasn't quite confident to walk around the park, though it was safe. At the end of the week, she was running around, going down the slide, and climbing on things. We saw a lot of that, and parents were pleased with the growth.
The people at the park who were there for other purposes asked us what was going on or commented on how neat it was to see kids outside. That was a great way for the community to see these opportunities for children.
KREMC and another organization that gave us a grant came to see the camp in action. That was encouraging to us to see how many organizations in this community and in this area are really interested in helping children grow and develop.
KREMC Interviewer: Will Kosciusko County see Kid Quest return to the outdoors for the summer of 2023?
JP: That's our goal! We learned a few things, and we want to be back at Lucerne because it's a beautiful park and a great setting. Normally, when we have Kid Quest here in our building, we'll have the teacher, one assistant, and maybe 12-15 children. For nature classrooms, it's outside, and there's a lake, so we had a maximum number of children, but also four adults instead of two. It works well to do this in small groups so a few kids can go exploring with one adult. We definitely want to do it again this summer.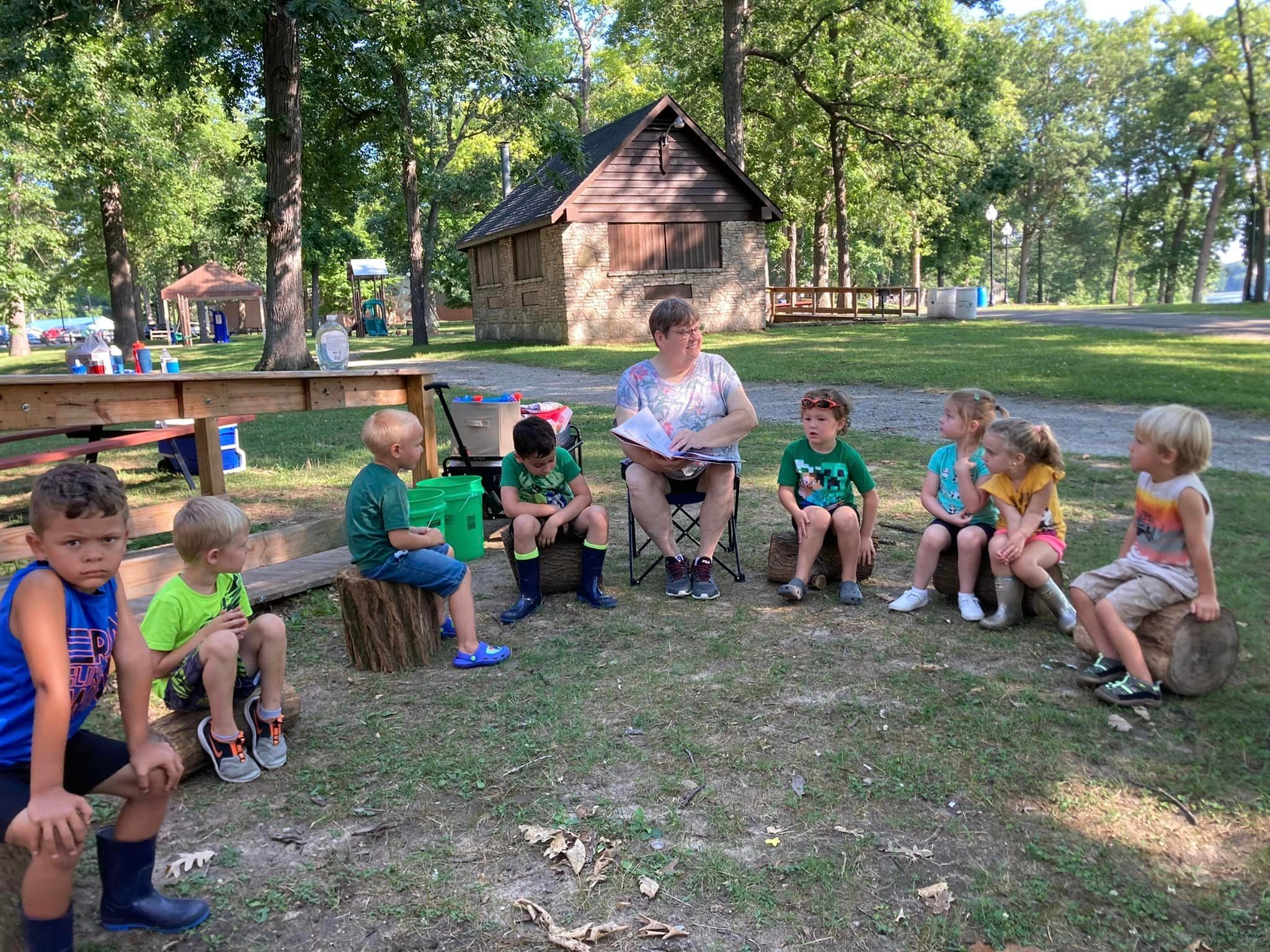 KREMC Interviewer: How did you get to know Kosciusko REMC better through the Operation Round Up grant?
JP: Every individual who participates in Operation Round Up makes a contribution to the kind of things we were allowed to do with Kid Quest. That gave us a bigger appreciation for something that can seem very small but accumulates. The blessing it was for the children and for their families, and the growth that we saw in kids made us more appreciative of KREMC's focus on community. There are a lot of needs in the community, and to see that locally we can contribute to them is cool.
Here we are in a rural county, in the town of Warsaw. That connects well with outdoor education and our nature classroom. We're going out in nature, learning about it, and connecting with children. We don't have to drive hours to get away from the urban sprawl – nature is here. I think this is a great partnership with KREMC, and I hope each of these children comes to appreciate that.
KREMC Interviewer: How can the Kosciusko County community further help Presby Preschool?
JP: Most 3–5-year-olds benefit from Preschool, and should consider Presby. We have great programs, we've been here since the 1960s, and we want to contribute to the community. It's a real blessing for us when we meet parents who say their child is going here now, but they also went to Presby Preschool. We're building a heritage, and that's an important part of what we want to do here.
We have opportunities throughout the year for people to come to our school – we do a carnival in the spring with games for the little ones. Even if they're not coming here for Preschool, parents are frequently looking for something for their child to do in the summer. Think about us this coming summer for Kid Quest, which you can learn more about on our website.
We're still coming out of COVID, and we had one year where we wondered if we'd even stay alive. But we made that, and now we're starting to do more during the school year, like field trips. We're always looking for cool things to do with preschoolers!
Learn more about Operation Round Up and Presby Preschool.