Kosciusko REMC Launches New Podcast, Live Wire, Sparking Conversations on Energy, Community, and Co-op Matters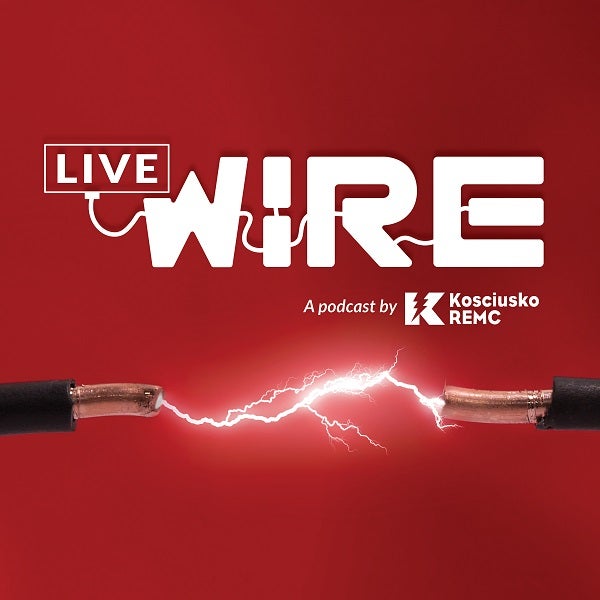 Warsaw, Ind. (August 1, 2023) Kosciusko REMC (KREMC) has announced the launch of its latest venture, a co-operative podcast. Live Wire is set to debut on August 3 and will be available on various podcast platforms, as well as through the official podcast website at https://livewire.transistor.fm.
Live Wire promises to be an exciting platform where KREMC can directly engage with its valued members and the broader community through insightful discussions on energy, community initiatives, and cooperative matters. By providing a direct line of communication, KREMC aims to foster a deeper connection with its community and enhance understanding of the cooperative's mission.
The first episode of Live Wire features a conversation with local high school senior, McKale Hagg, who recently represented KREMC and the community on the prestigious 2023 Youth Tour to Washington D.C. Listeners can expect an inspiring account of McKale's experiences in our nation's capital.
"We are thrilled to launch the Live Wire podcast as an innovative platform to engage with our members and the community. Through this podcast, we aim to provide informative and engaging content that highlights our commitment to sustainable energy practices, community development, and cooperative values," said Tara Haack, Manager of Marketing & Communications for KREMC.
To listen to Live Wire, visit https://livewire.transistor.fm/ or access the podcast through your favorite podcast platforms.
Kosciusko REMC is a Touchstone Energy® electric cooperative serving over 18,000 accounts throughout Kosciusko County and into surrounding counties.
###
If you would like more information about KREMC or Live Wire, contact Andrea Melton at amelton@kremc.com or call 574-269-0354.
Photo: Logo image for Live Wire Podcast