Kosciusko REMC to Hold Kate's Kart Book Drive for Hospitalized Children
The KREMC office is accepting book donations the week of January 23-27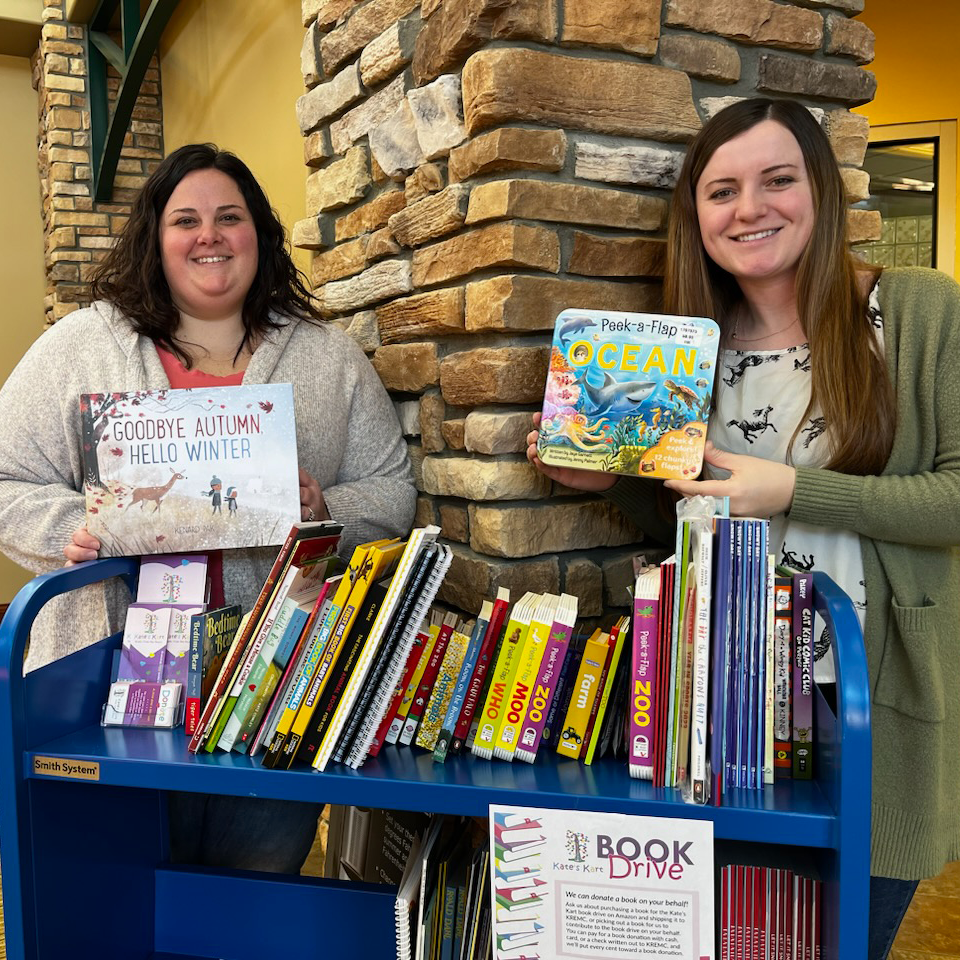 Warsaw, Ind. (Jan. 18, 2023) – Kosciusko REMC (KREMC) will be holding a book drive the week of January 23-27, to collect book donations for Kate's Kart. As a local not-for-profit, Kate's Kart provides books for hospitalized children at 21 Northeast Indiana hospitals. Anyone in the community, whether a KREMC member or not, can donate brand-new books to help fill the book cart at the KREMC facility.
Individuals interested in donating books can bring items to the KREMC facility at 370 South 250 East Warsaw, IN, 46582, between January 23 and January 27. The office is open between 7:30 a.m. and 4:00 p.m., Monday through Friday. In response to book donations, the cooperative will be handing out free KREMC picture books to those who donate.
The books in highest demand include touch-and-feel board books, lift-the-flap board books, animal fact books, and child or adult coloring books. Only brand-new books will be accepted in the book drive. During the book drive, financial donations to Kate's Kart will also be accepted.
Kosciusko REMC's partnership with Kate's Kart is motivated by the encouragement brought to hospitalized children through the Kate's Kart mission. The nonprofit distributes around 3,500 books each month, to children of all ages. Those interested in learning more about Kate's Kart can visit kateskart.org.
Kosciusko REMC is a Touchstone Energy® electric cooperative serving over 18,000 accounts throughout Kosciusko County and into surrounding counties.
###
If you would like more information about Kosciusko REMC, please visit kremc.com.