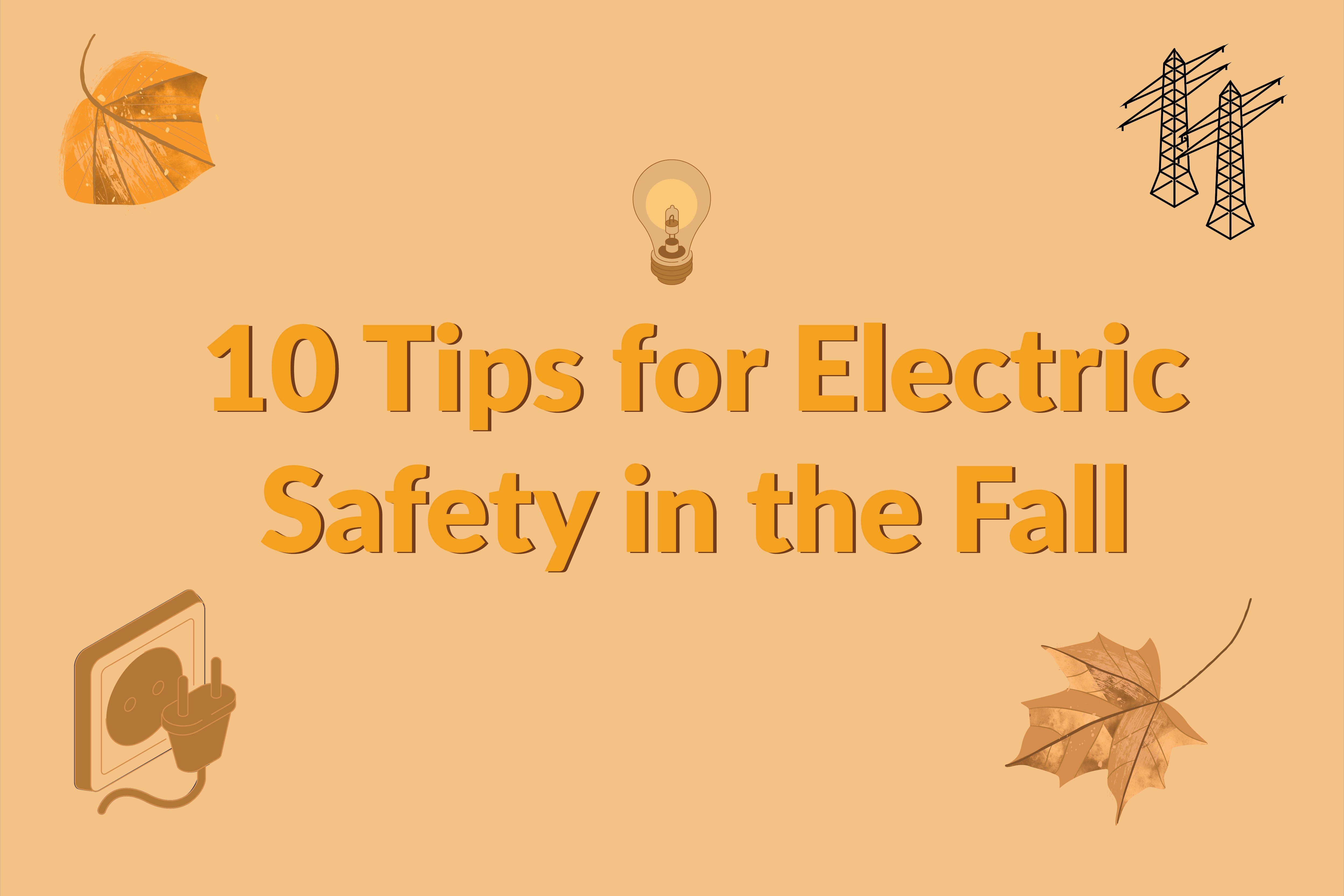 Autumn is coming, turning the world vibrant as leaves grow crisp and the air cools throughout Indiana. At Kosciusko REMC, we're excited for another fall, and we're looking forward to spending more time with our members during this season.
Part of our dedication to our community is providing electric safety education whenever it's needed. With the coming of the cold and the escalating desire to stay cozy and warm inside, there are new electric safety concerns that arise. Whether you're pulling out the electric blankets or blowing leaves off your driveway, follow along with our 10 tips for electrical safety in the autumn.
      1. Educate your kids on electrical safety as they head back to school.
The season of returning to school means more chargers to plug in, sandwich bread to toast, and late-night study lights to illuminate. Basic electrical safety rules are an absolute must when it comes to your kids' day-to-day school lives. Here are a few reminders for your family as the rush of the school year sweeps us along:
Don't play around power lines, utility poles, or substations. These are not playgrounds, they are dangerous electrical equipment. Also stay away from green box transformers in neighborhood yards. They're managing the supply of power that goes to your home, so they're not safe to approach closely.


 

Only insert electrical plugs into outlets. Those aren't just plastic boxes that give life to your devices. They need to be maintained correctly and can be harmful if they're neglected for too long.


 

If your child is starting to cook on their own, make sure they know never to leave the stove or oven unattended while in use. Keep your family and home safe with a simple system to ensure protection from electrical danger.


 
    2. Test your smoke alarms.

As the weather grows crisp and dry in the autumn, there are new opportunities for fire hazards, especially where dry leaves are falling. Now is the perfect time to make sure your smoke alarms are working. Remember to test them monthly, change their batteries yearly, and replace the unit every 10 years.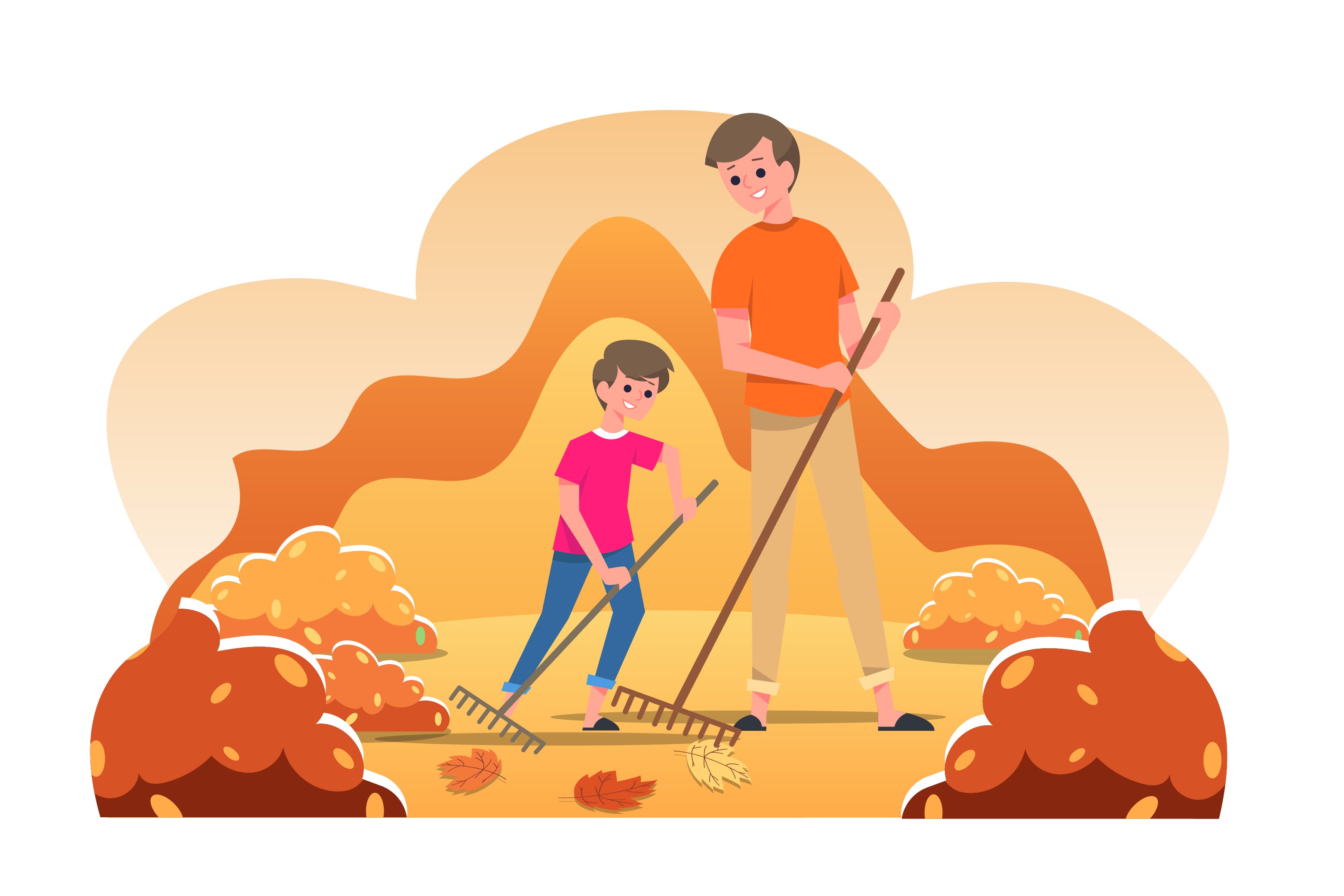 3. Clear dry leaves away from electric equipment.

Autumn color will soon be lighting up our Indiana neighborhoods, and the trees will start dropping leaves. Unfortunately, trees don't know much about electrical safety standards. That means it's your job to make sure dry leaves are swept away from outdoor electric equipment. Don't let them cluster around outdoor lighting, power cords, or any outlets that outdoor equipment plugs into. Dry leaves and electrical utilities combined can start fires with a single spark.
4. Unplug your electrical appliances.

The approaching brisk weather calls for warm soup on dark nights, the comfort of Sunday morning pancakes, and steaming mugs of tea to sip all day. Ensure electric safety and energy efficiency by unplugging appliances when you're not using them. Toasters, electric kettles, computer chargers, and fans should be unplugged after using them.
5. Know about electric blanket safety.
     Of course, electric blankets are essential for fall and winter. What better way to warm up on cozy evenings with family and friends? While you're getting warm, make sure your electric blanket is plugged into an outlet, not an extension cord or power strip. Nothing should be touching your space heater, and nothing flammable should be nearby. This means that you shouldn't let your cat climb on your lap while you're using your electric blanket. Thick fur and electricity are not designed to be friends.
6. Check the locations and routes of your electrical cords.
Make sure any cords aren't running under carpets, doors, or cabinet corners, and they're not placed somewhere you could trip over them. This will encourage electric safety and keep your cords in better shape.
7. Put summer away safely.
     Store your summer tools, such as lawnmowers and weed whackers, mindfully and safely! Before you start using your winter weather tools, like leaf and snow blowers, inspect them for any damage they might have endured during storage.
8. Be careful with how you use your leaf blower
     Your electric leaf blower should be stored in a place where kids can't access it. When you're ready to clean the leaves off your yard, stand in a safe, stable place to use your leaf blower. Never stand on a ladder or tree to reach somewhere up high. Instead, use a nozzle attachment to clean leaves from rooftops and other elevated locations.


     Before you head out with your leaf blower, check in with yourself as well. If you're feeling tired, sick, or disoriented, reschedule the leaf cleanup to a time when you'll be fully able to use the equipment safely. Don't use your leaf blower to clean up gravel, construction dirt, concrete dust, or topsoil. Make sure you're wearing hearing protection, protective glasses, and electrical safety gloves. Lastly, if your leaf blower is battery-powered, use the proper battery to avoid malfunctions.
9. Don't mix electric equipment and rain.
     Not all electric devices are weatherproof. Be careful what you use outdoors in the fall so that you can protect electrical devices from rain and dew. If any electrical equipment has been wet, have it inspected by a professional before using it again.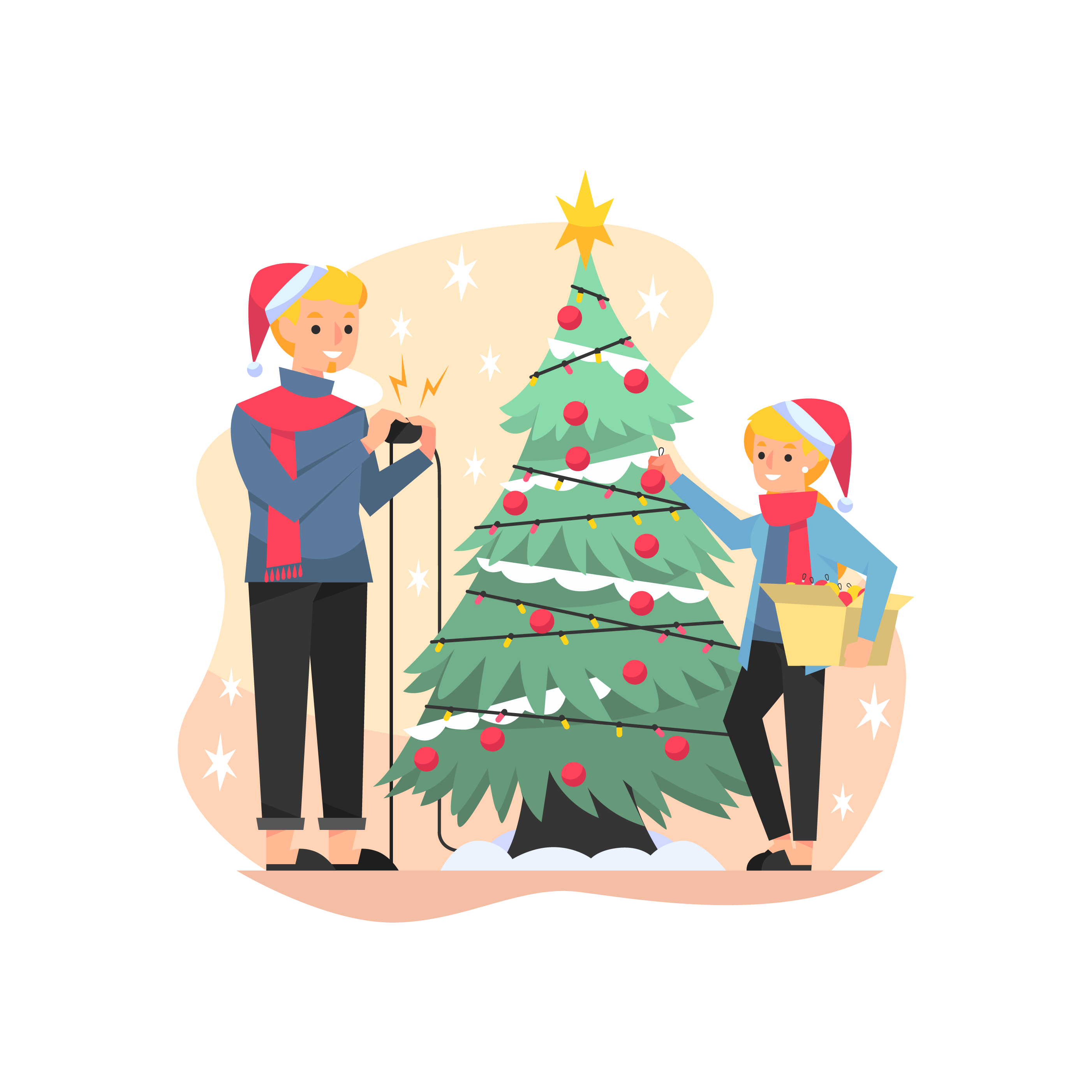 10. Inspect your extension cords.
     Before plugging in your outdoor Christmas lights or pumpkin lanterns, inspect your extension cords to see if they're in proper shape. Especially when the holidays come, and lights are up all over the neighborhood, it's important to check extension cords for damage and make sure they're weather-rated. Consider using surge protectors if you think you're using enough electricity to cause an electric overload.
---
Kosciusko REMC is here for your home this fall! As your local electric cooperative, we value electric safety and efficiency. No matter the season, KREMC will always strive to serve our members with quality electric services, safety education, and community resources to improve your quality of life. Learn more about KREMC at kremc.com/about-us.
This blog was supplemented by content from ESFI, Jaffe Electric Company, Gulf Coast Electric, Stihl, and SDECA.