Operation Round Up: How Cancer Services is Lifting a Burden for Kosciusko County Clients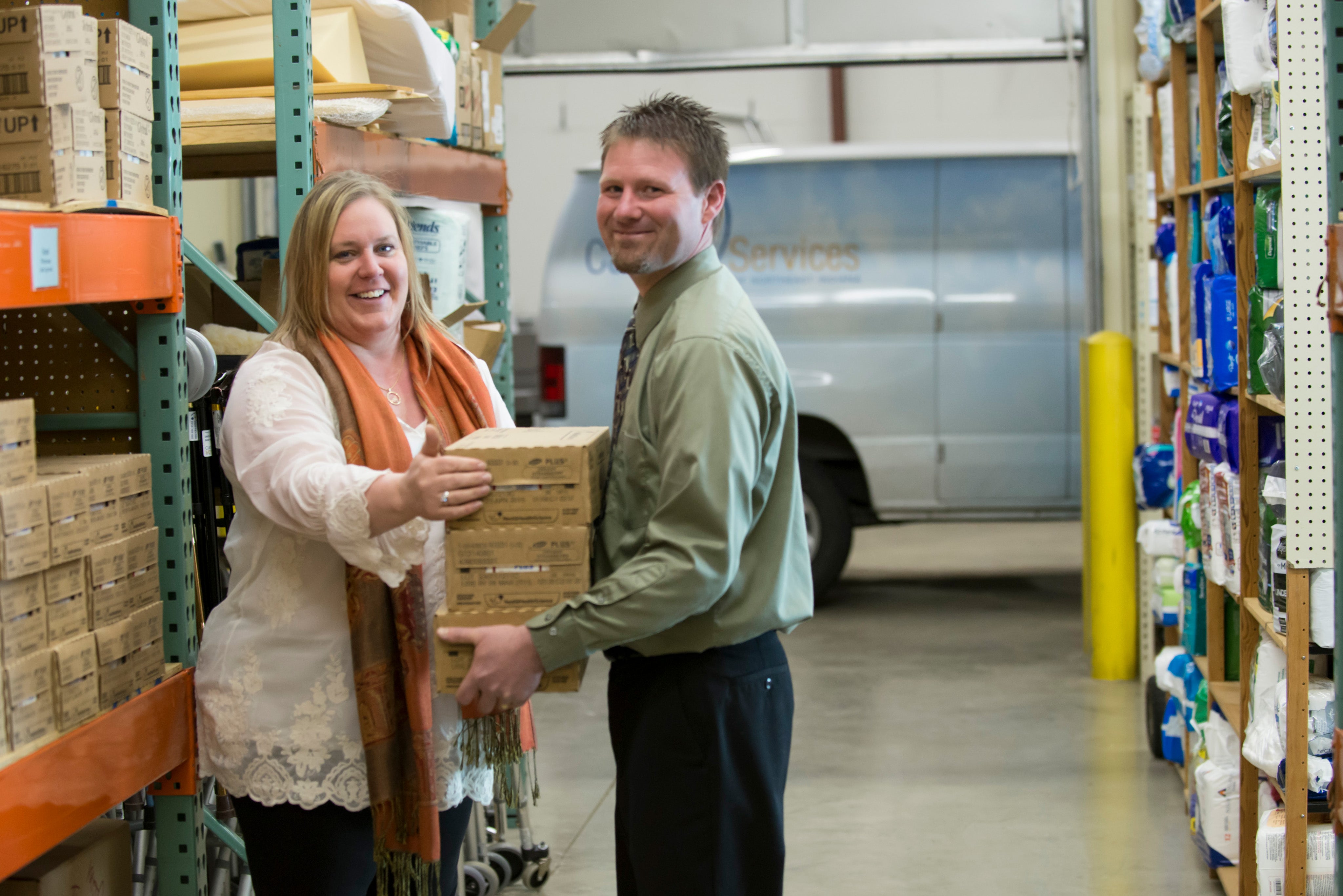 Walking into Cancer Services of Northeast Indiana, you're greeted with a smile. Turn down the hall, and you'll catch glimpses of honest conversations with the kindhearted staff, clients alongside their friends learning Tai Chi, and the movement of practiced fingers as they paint and craft, laughter swelling in the room. If you linger for long enough, you may hear lighthearted chats turn into deeper conversations. You may be able to see the determination in the staff's hearts as they carry needed supplies out to a client's car. No matter what you catch, it will be obvious that amidst the darkness and fear of cancer diagnoses, hope is blooming here.
Stacey Stumpf is the director of development and marketing at Cancer Services. In this blog, Stumpf tells us about how Kosciusko REMC's Operation Round Up grant is helping provide resources and programs to their clients.
KREMC Interviewer: What is the vision that the staff at Cancer Services have for helping your clients?
Stacey Stumpf: Everybody's cancer experience is different. One of the beautiful things about our program is each family is assigned a client advocate to figure out exactly what kind of help that family needs and the best way to help them. It's not a one-size-fits-all situation.
About 50% of our Kosciusko County families need financial assistance, so the client advocate will ­­figure that out and make sure they get the assistance they need. Sometimes a family needs mental health support, especially these last few years, so we make sure they get that support. Sometimes they need a conversation to help parents explain the illness to their children, or sometimes they need help facilitating a conversation with an employer.
It's whatever the family needs – transportation assistance, especially for people who have to travel a significant distance to Parkview or Lutheran. Some of our clients have to go multiple times a week for several weeks, so even if a family member would want to be there and provide that, they can't necessarily take all that time off work. We can help with gas assistance or with a volunteer who's willing to help drive. Whatever it takes.
Most people find out about us from their medical providers. Our second referral source is the faith community. When someone is diagnosed, and they go to their spiritual advisor, we're hopeful that their spiritual advisor knows about us and will say, "Let's call cancer services and see how they can help."
The third source is former clients. We have a lot of volunteers who help us, either providing transportation or sewing bed pads or other various ways. We hope that when a friend or a family member or someone they work with is diagnosed, the volunteer will refer them to us.
KREMC Interviewer: How is the Operation Round Up grant helping Cancer Services provide assistance and resources to its clients?
SS: The grant is just so helpful. We provide a large variety of services, from emotional support to education to wellness programs. We're using the Operation Round Up grant for practical things, like financial assistance and equipment in the warehouse. We want people to have access to health care and maintain financial stability.
Cancer is not just a scary disease to have, it's also very expensive. Even for families who are employed with great insurance, a cancer diagnosis is going to be a huge financial setback. We want to make sure we're supporting those families. This grant does exactly that.
KREMC Interviewer: Tell me about your different programs and how they benefit your clients.
SS: Our exercise classes are for people who are going through treatment to have access to wellness programs that fit their needs. If you're in the middle of treatment, your energy is low, so all our exercise classes are designed so that anyone can participate. People who are cancer survivors and done with treatment can also go and enjoy those classes. We have the classes in-person and online, so you can do them from the comfort of your home as well.
We also have art therapy classes, which are wonderful. Art is a vehicle for people to express their thoughts and feelings. The classes are an opportunity for them to get together and share camaraderie. They get to meet other people who have similar experiences, make friends, and feel that fellowship and support.
We try to make it very not-hospital-like. Cancer is a really scary thing, and it can be difficult to ask for help. We try to make it very low-key, easy, and welcoming to everybody.
KREMC Interviewer: What is the community's general response to your programs?
SS: Very good! We were originally founded in 1944, and we've served Kosciusko County since 2006. That happened at the community's request. The medical providers that referred patients to us got sick of having to ask, "Where do you live?" to see if our resources were available to them. So, in 2006, we started serving all the counties in Northeast Indiana.
Everything we do is supported by charitable donations from organizations like REMC. The fact that we're able to do so much just with community support shows. We like to think of ourselves as the community's response. So, when your family member, neighbor, or friend is diagnosed, this is the community's response.
KREMC Interviewer: How can your surrounding communities help the most?
SS: Almost everybody at some point in their life is affected by cancer – they're going to be diagnosed with cancer, or they have a family member diagnosed with cancer. I have yet to meet somebody who doesn't know someone with cancer or who hasn't had an experience. We want to make sure that when a person gets that bad news, they know about us, and they call us. It's one of those things that you don't want to think about until you need to. We want everybody to know about us.
There's also a misconception that the services here at cancer services are just for people who do not have a support system, such as low-income clients or those who don't have family members who can help them out. That's not the case! We are here for everybody! We have something that can be helpful for anybody and everybody, including family members or friends or coworkers. You don't even have to have cancer, and I'll bet we have something that will be helpful.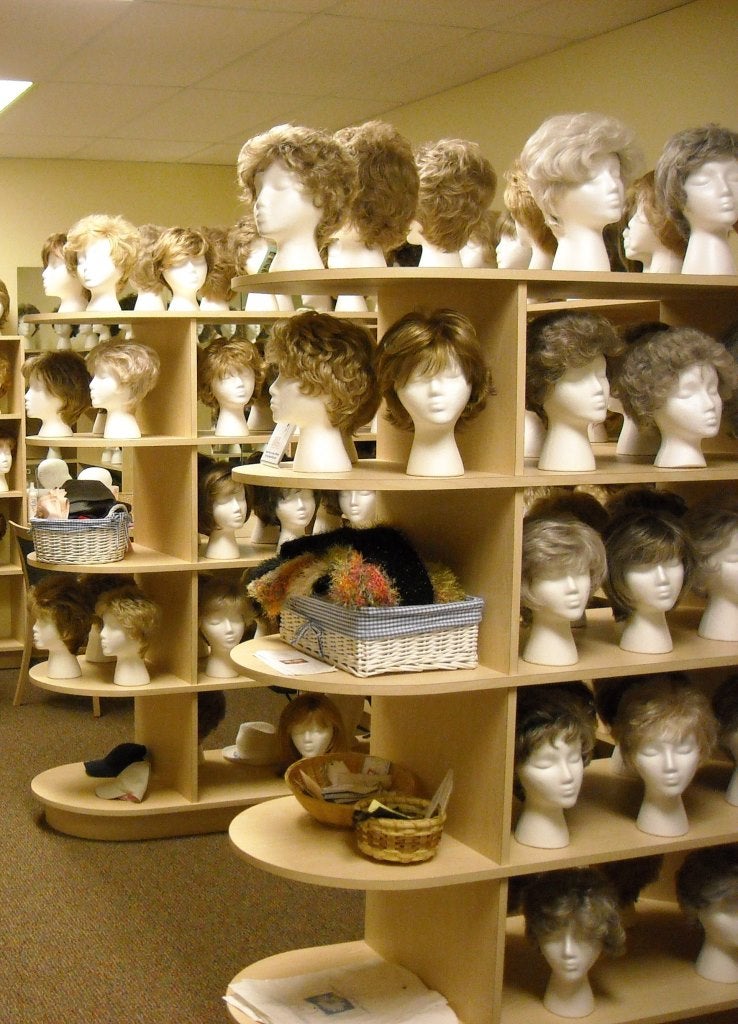 KREMC Interviewer: KREMC is member-owned and community-driven. How would you say Cancer Services resonates with our values?
SS: In a lot of ways, we are community-owned and community-driven, too! Much of what we do here is done through the help of volunteers, who are community members who feel a calling in their hearts to support people who have cancer. We're completely funded by donations from those willing to give up their hard-earned dollars to make sure that people who have cancer have the support that they need.
We feel it's important to be responsive to the needs of our community. For example, we have a wig room for younger women, which is a response to what we're seeing in our community. A lot of our classes are a direct response to what our community needs. We've adjusted how we provide transportation and financial assistance because of what the specific needs are right here.
KREMC Interviewer: What is your hope for the future of Cancer Services' work in Kosciusko County?
SS: We serve a vulnerable population. Many of our clients are immune compromised because of treatment, so they must be much more careful than the average person. A lot of the steps we took to make sure we could continue to provide services during the pandemic, we've continued because we want it to be as easy as possible for a person going through cancer to get the help they need.
We want our services to be more accessible for people who live in Kosciusko County, so they don't always have to come all the way to Fort Wayne. We're working on things like increasing the number of our volunteer drivers and our volunteers who transport equipment. We'll do anything we can to make sure it's easy to access our services.
Learn more about what Cancer Services can do for you: