A Month of Appreciation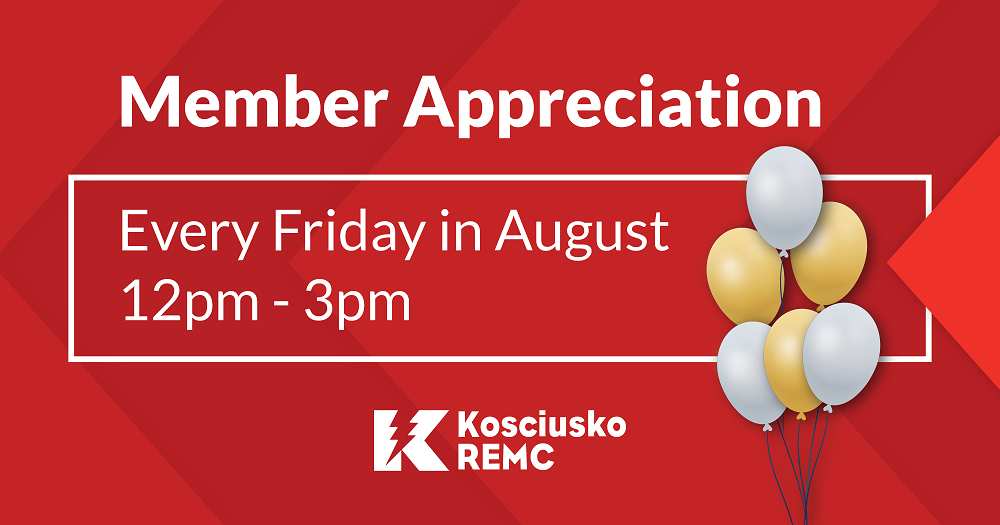 August is always a busy time of year. Many families start to think about and plan for back-to-school activities but continue to make the most of the Indiana summer. We are lucky to live in an area with such diverse recreational opportunities and community offerings. There is much to appreciate.
Speaking of appreciation, August is member appreciation month at Kosciusko REMC. It's an opportunity to engage with our members and let them know they are valued. Our Member Services team has planned something special for our cooperative members. Every Friday in August, stop by and see us at KREMC between noon and 3:00 pm for treats, giveaways, and surprises. The team is looking forward to seeing you.
Another exciting new development at KREMC provides a platform for us to directly connect with our community. Recently, our marketing team launched two podcasts. Live Wire is the official podcast of Kosciusko REMC and Connected Conversations is the new podcast for Kosciusko Connect. Both programs will offer listeners insight into internal developments here in our facility and how we are serving our members, customers, and community. We invite you to listen and learn more about what we do here at KREMC and Kosciusko Connect. You can find more information about both podcasts on our websites and social media channels.
Have a great month!
Kurt Carver
President and CEO