John H. Anglin Scholarship Feature: Katherine Ousley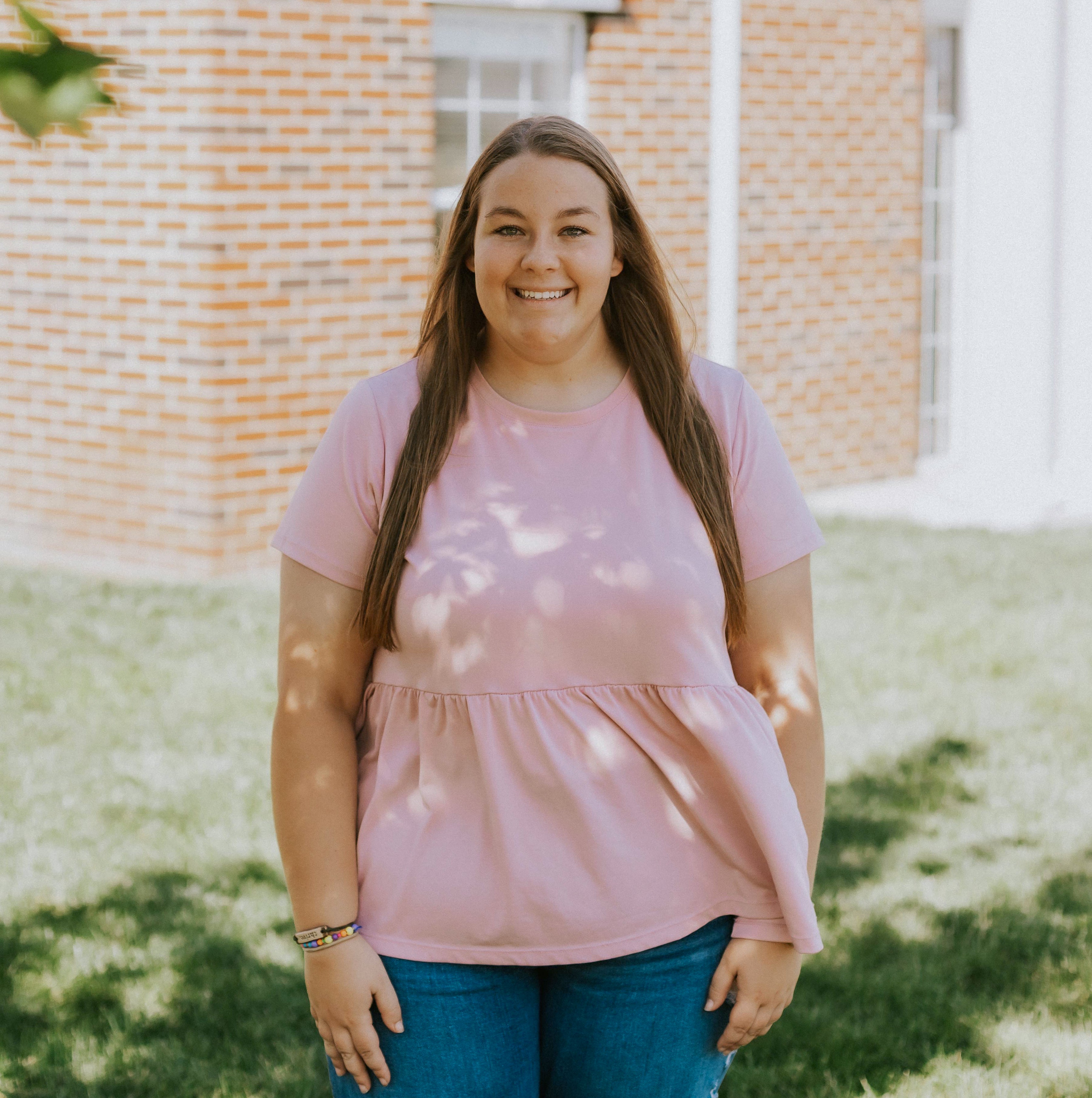 "I'm looking forward to creating connections with people in the community."
Katherine Ousley went on Youth Tour with KREMC after her junior year of high school and has been connected to KREMC ever since.
"I got to learn more about the cooperative and what all you can do within an REMC, so I started actually reading through the monthly newsletters because there are cool opportunities in there," she said.
Later, when she was completing her senior year, Katherine noticed the scholarship announcement in Indiana Connection and was surprised by how easy it was to apply. During a time of essay applications and thick competition, Katherine saw KREMC's community scholarships for college students as a unique opportunity to accept financial support from a local nonprofit.
Now, Katherine is a junior with an accounting major at Grace College.
"Going to a small high school, I knew I wasn't going to learn well at a school where there are 400 kids in a lecture hall," Katherine reflected. It was important to her to find the right school where she could make strong connections and dig deeper into her love of numbers.
As soon as she found Grace, she thought, "This is home," and it was. Accounting was also the right choice for Katherine.
"I'm really good at math," she explained, "I knew I didn't want to just do data my whole life, but I'm good with numbers." After a high school accounting class, which gave her a brief overview, she chose it as a major. Professor Stichter at Grace College helped her realize her passion for accounting, and now she's using it to open doors to her surrounding communities.
Striving to take initiative, she and a group of her friends organized an independent missions trip to New Orleans to provide a less expensive way to fulfill their intercultural requirements.
"We got to see so many different cultures because we were going into different communities," she said.
As Katherine advances in her skills, she is applying them to her internship at a tax firm in downtown Fort Wayne. She plans to accept the position this firm has offered her after she graduates from Grace, and especially enjoys the good community she's found there.
"It's an awesome place to work!" she said, "I have loved every second of it."
Now, Katherine has Kosciusko REMC supporting her next steps to graduation. She's looking forward to getting more experience working with individuals in nearby communities and making a difference in their lives. KREMC's support is one more pillar for her to stand on as she establishes her career.
"It's awesome, being local my whole life, and then continuing to go to school locally. It's like my community is still here and they're supporting me as I continue my education."
When considering what wisdom she would give to her younger self, Katherine said, "I would tell myself to not stress too much about it. It seems like the end of the world trying to make all these decisions, but I don't need to have everything figured out right away. As time goes on and you learn more, you'll find what you're supposed to do."
KREMC is delighted to hear how our community scholarships are helping local students create community and pursue their interests in a way that opens up deep connections with other people. If you're wondering how to find college scholarships, start here! Visit our Youth Programs page to learn more about applying for next year's free scholarships for college.