Meet one of our 4-H scholarship winners, Jacob Westerberg!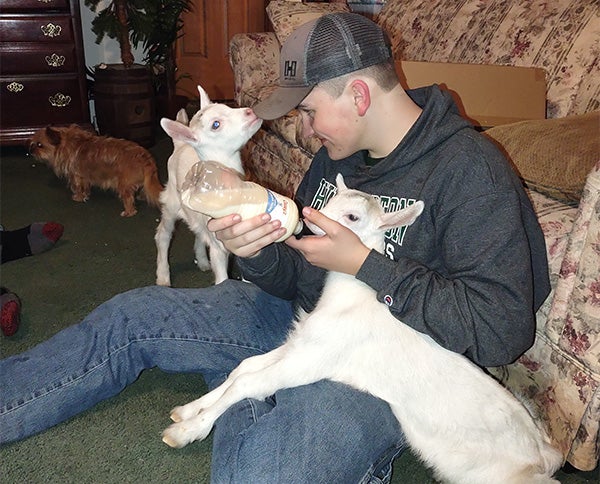 Jacob Westerberg, from North Manchester, Indiana, is one of our KREMC 2022 4-H scholarship winners.
Jacob recently graduated from Whitko High School and is bound for a pre-vet major at Huntington University. This is his tenth year participating in 4-H, and he has shown in every barn but three, enjoying the poultry, swine, and feeder calf categories the most.
Jacob has always loved animals, but his passion for raising them was born when he witnessed a veterinarian tend to one of his grandpa's sick cows. From there, his interest in animals only grew.
Besides animals, Jacob has also found great value in pursuing his education, despite the barriers he faced growing up. At the beginning of high school, he experienced hearing damage and his classes became challenging in a new way. After his freshman year, he got a hearing aid, which made a significant difference in the classroom.
Now, Jacob is headed into his first four years of a pre-vet degree and coming to the close of his last year in 4-H. According to him, farmers in the area have helped him and his godfather has always provided strong support for his journey through the start of his career.
"He's a dedicated worker and he always told me to keep going," Jacob said.
After college, Jacob hopes to come back to Kosciusko County and open a vet clinic. KREMC is honored to support Jacob in his pursuit of 4-H.
---
To learn more about KREMC's scholarships, visit our Youth Programs page.