83rd KREMC Annual Meeting Breaks Voting Record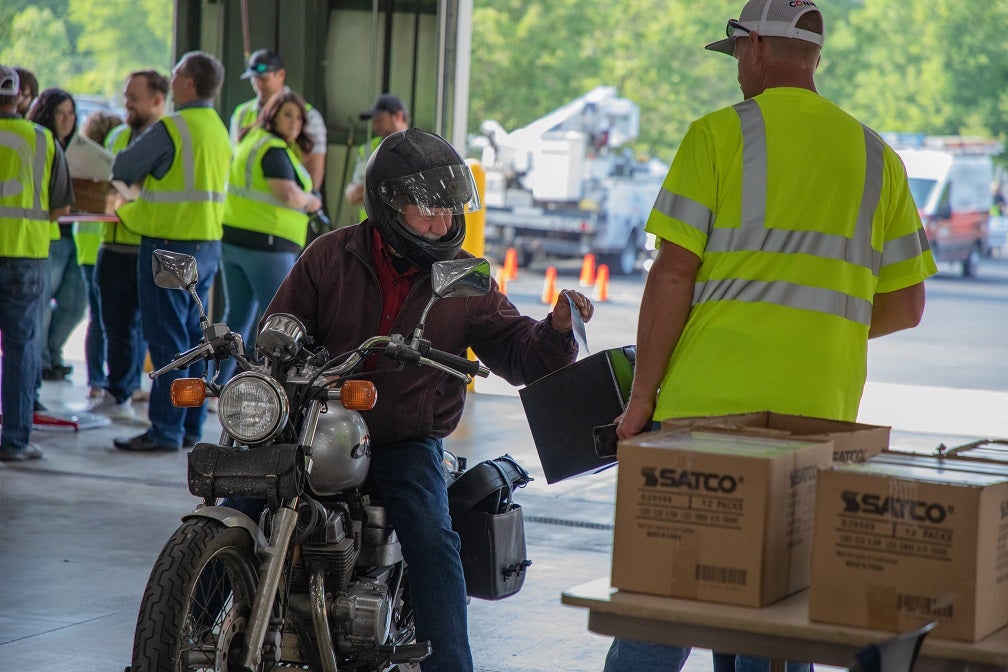 Warsaw, Ind. (June 12, 2023) - Kosciusko REMC (KREMC) held their 83rd annual meeting on Thursday, June 8. The event, which was transformed into a drive-thru format three years ago, brought thousands of KREMC members through the facility on 250 E in Warsaw. During the meeting, members cast their ballots for the KREMC board of directors, were given a boxed meal, bottle of water, free gift, and $10 credit toward their electric bill.
CEO Kurt Carver said another attendance record was broken at the highly successful event. "We suspected we might break the voting record set at last year's drive-thru meeting, and we did just that. 1,491 KREMC members cast their votes last Thursday. That number reflects the cooperative spirit of our members. We are thankful for their enthusiastic participation." said Carver.
Three seats on the KREMC board of directors were up for election. All were won by incumbent candidates. John Hand won his bid to remain Secretary-Treasurer of the board. Loretta Schafer and Pam Messmore also were successful in retaining their positions as members of the board.
KREMC also awarded ten $1,000 John H. Anglin Scholarships and ten $350 4-H Scholarships as part of their annual meeting. The John H. Anglin scholarship is designed to financially assist cooperative members in their pursuit of higher education. The winners of the John H. Anglin Scholarships were Tessa Graney, Mason Johnson, Shoshana Keim, Katherine Ousley, Milana Whitaker, Jacob Kissling, Joshua Fisher, David Ousley, Miriam Hagg, and Morgan Howett. The 4-H Scholarships were awarded to Lilly Jarrett, Gentry Bouse, Jace Beer, Jared Beer, Randi Colbert, Riley Shepherd, Caroline Raber, Ella Jarrett, Graysen Shepherd, and Hallie Bledsoe. "Being able to help our members pursue higher-education and help our young members participate in 4H projects is very rewarding," Carver said.
KREMC employees, board members, and volunteers organize and staff the annual meeting. It is no small undertaking. Following the annual meeting Thursday, KREMC's social media platforms filled with positive feedback and commentary from the community. One member commented "Awesome job! Ran like a well-oiled machine! Thank you for flying the flag, thank you to the police officers & REMC personnel. I look forward to this each year."
Kosciusko REMC is a Touchstone Energy® electric cooperative serving over 18,000 accounts throughout Kosciusko County and into surrounding counties.
###
Photo: A KREMC member drives through the 2023  Annual  Meeting on a motorcycle.