Meet our 4-H Scholarship Winners: Six Community Features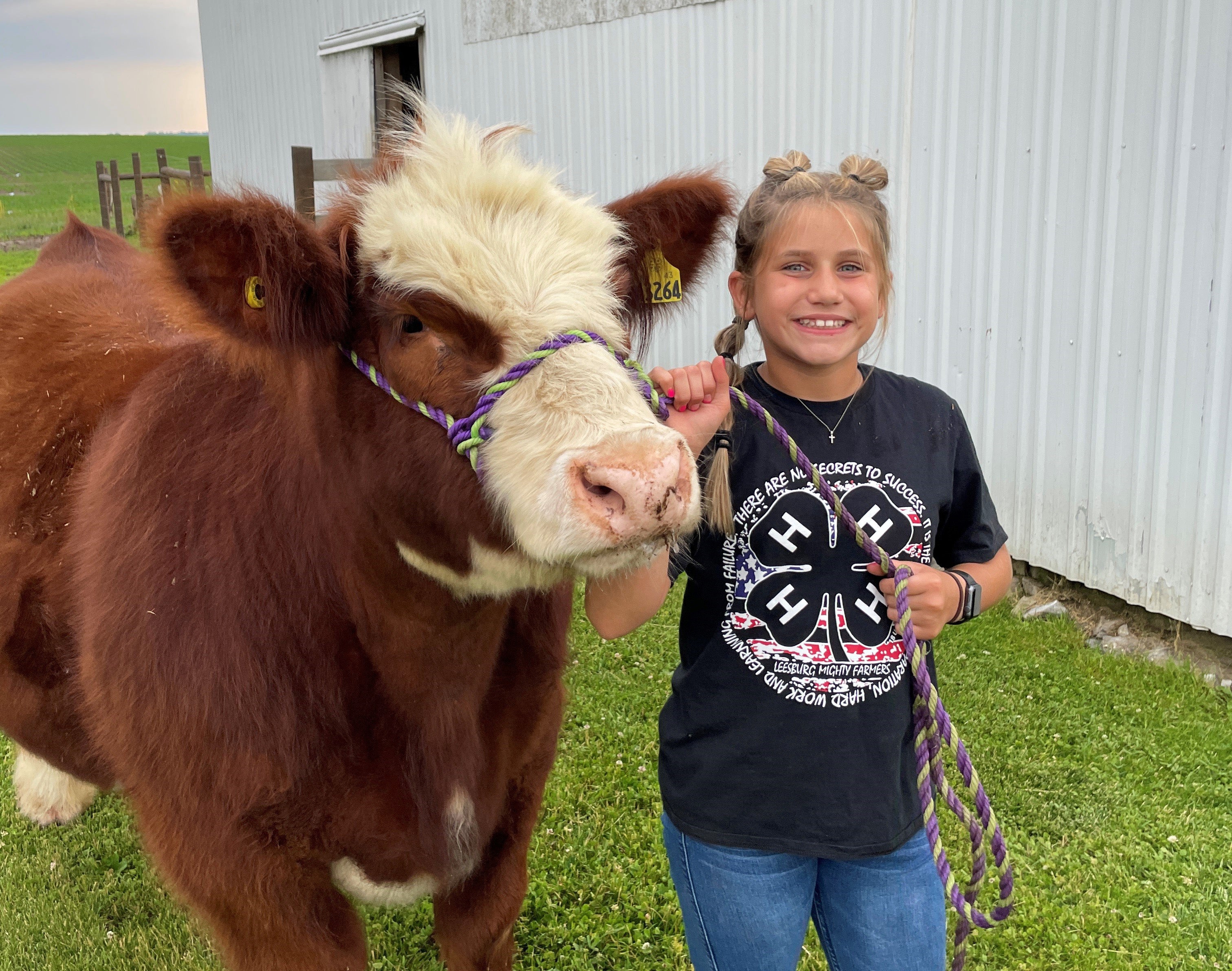 Gentry Bouse, a 2022 KREMC 4-H scholarship winner
Kosciusko REMC is honored to support our community's youth through various opportunities, but our 4-H scholarship is one of our favorites. There is something igniting about seeing 10 unique individuals use KREMC scholarship funds to power a meaningful aspect of their lives. Beyond the scholarship, our cooperative wants to encourage and support our members' community involvement.
The 4-H programs shape so many childhood summers in our county, and it has been a delight to speak to passionate young 4-H participants who are endeavoring to make a difference. These are just a few of the 4-H members of our community, and only six of the ten 2022 KREMC 4-H scholarship winners. Enjoy their stories and follow our blog to learn more about our scholarship winners!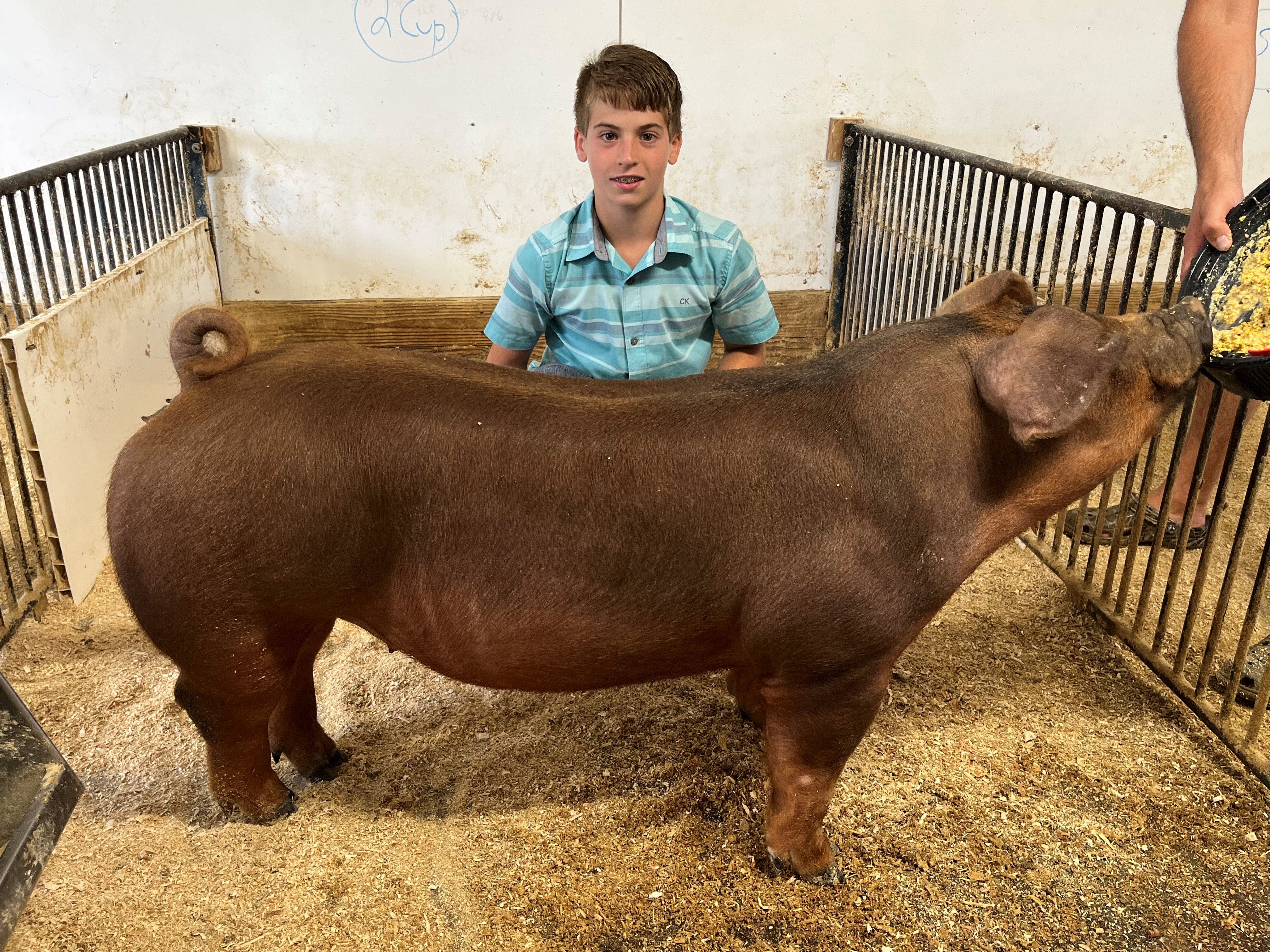 Ayden Tusing: Dairy Cows + Swine
Ayden's grandparents owned a dairy farm when he was younger, and since his dad lived on the farm, Ayden has grown up in the 4-H world. He shows dairy cows and swine at open shows and the state fair.
"It's something for me to do that I enjoy," he said.
Ayden loves getting outside, riding his four-wheeler, and caring for his animals whenever he's not showing them at a fair.
"I like getting up early and washing them in the morning," Ayden explained, "I always wake up early and I like getting up and getting outside."
Through his time in 4-H, Ayden's parents and grandparents have supported him and pushed him to do well. When his mom told him he got the KREMC 4-H scholarship, he thought she was joking, but Ayden is excited to receive local funding for his participation.
This year, Ayden will be going into sixth grade at Triton Elementary.
Emily Goon: Pigs
Emily is passionate about agriculture, and she's using her interests to make a difference in the Warsaw community.
As a recent graduate from Warsaw High School, Emily has been showing pigs in 4-H for seven years. Her dad has been a farmer her whole life and he grew up in 4-H, so the involvement naturally fell to Emily and her brother. 4-H activities aren't the only way Emily is pursuing her interest in agriculture. This fall, she'll be attending Purdue for ag-finance and lending, a combination of 4-H and finance. Although animals have always been a significant part of her life, her interest in finance was nurtured by a job she worked at Teacher's Credit Union.
4-H is more than just a career experience for Emily. It's a club where she's had the opportunity to learn from her dad and spend time with like-minded youth in her community at the Kosciusko County fairgrounds.
"4-H has helped us build friendships," Emily said, "My dad showed pigs and he had a lot of knowledge behind it, so I learned from him. Many of my 4-H friends also do pigs, and it's a lot of fun!"
Receiving one of the 2022 KREMC 4-H scholarships meant a lot to Emily during a time when competition is tight for college scholarships.
Now that her time in 4-H has ended, she's already taking summer classes at Purdue and looking forward to her future.
"I'm excited to learn a lot and make new friends!" she explained, adding that she's looking forward to being pushed outside her comfort zone.
After college, Emily hopes to be an agricultural loan officer at a bank, a position she's been set on for years. She credits her parents for the help they've provided her throughout the years.
"They have been a huge support system for me," she reflected, "They taught me so much of what I know and pushed me to not give up on what I've dreamed about and what I want to pursue."
Gentry Bouse: Beef, Cows, and Swine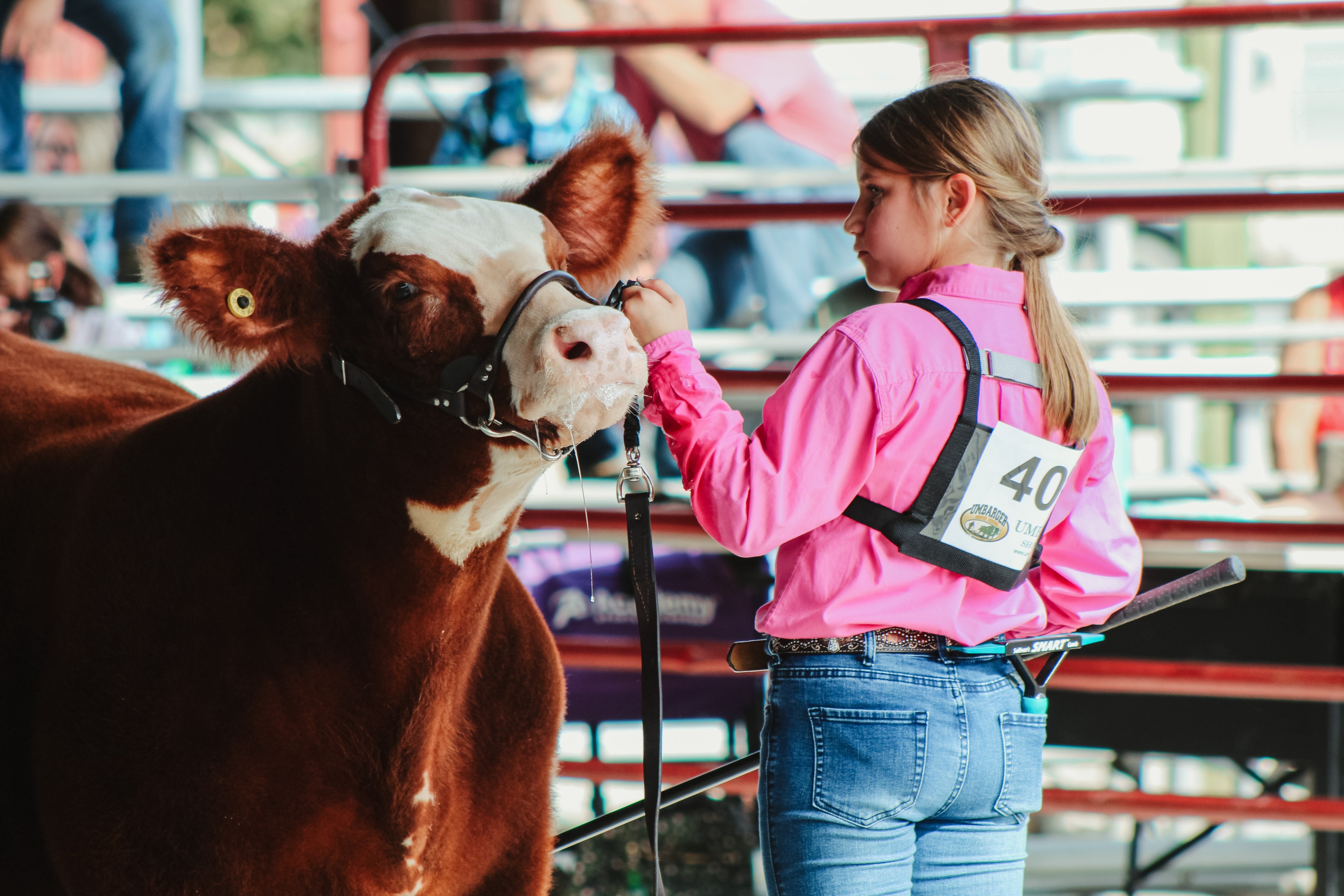 Gentry was inspired to pursue 4-H because of her family's participation in the club and is now closing out her third summer of 4-H involvement. She shows beef, cows, and swine, and is also a part of general projects.
"It's a lot of fun!" Gentry enthused, "I like working with the animals and making memories with friends."
Each year's 4-H week is greatly anticipated in the Bouse household. The family stays in a camper overnight and enjoys working with the animals and forming new friendships throughout the 4-H fairgrounds events.
Gentry shows at the county fair, state fair, and open shows throughout the summer. She looks forward to the responsibilities that come with 4-H involvement, including getting up early and feeding the animals, walking the cows at night, and working at the hog farm. Of course, there is always time for playing outside and having fun amidst the hard work.
Because her family owns a farm, which is powered by Kosciusko REMC, she gets to spend time with animals beyond her fair shows. Gentry is going into sixth grade at Tippecanoe Valley Middle School this fall and enjoys basketball and horseback riding outside of 4-H.
Jared, Jace, and Jenna Beer: Dairy Feeder Calves, Dairy Steers, Pigs, and Sheep
4-H is more than a hobby to the three Beer siblings.
"It's a family project," said Jared (pictured left), who will be a high school senior this year.
It's his ninth year doing 4-H, and he's currently the club's vice president. It all started with the dairy farm their dad grew up on, showing cows and laying a foundation of 4-H history for the next generation in the family.
Jared's older brother started showing dairy feeder calves when he was younger, and now the whole family is involved.
"It's something to do in the summertime and it's fun meeting new people," Jared reflected.
Jace, who is going into eighth grade, and Jenna, going into fifth grade, also enjoy their participation (both pictured below.) The siblings have seen the expenses of 4-H rise over the years, and they're grateful to have KREMC's financial support this summer.
Although they all show in the same categories, each sibling's involvement is unique. Jenna is involved in 4-H general projects and photography, and she enjoys crafts and swimming outside of 4-H. Jace is interested in mechanics and fixing things, and they all spend their summer weekends together, working hard for their 4-H shows.
Because 4-H is a family project to them, their parents often help them with the animals. To the Beers, 4-H is a team effort and a legacy that will not be short-lived.

Each of these 4-H student scholarship winners is making an impact at the Kosciusko County fair 2022, and so far beyond. They are all KREMC members, and we are honored to support their 4-H endeavors through our scholarship program. If you are interested in applying for the 4-H or John H. Anglin scholarship in 2023, you can learn more at our Youth Programs page.